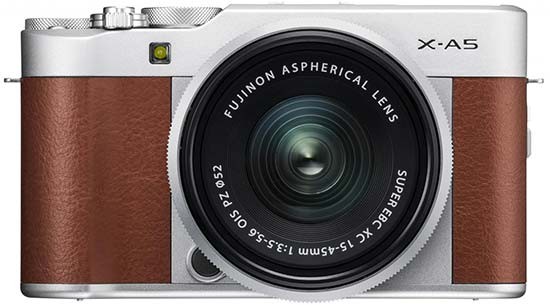 Conclusion
Image quality is a key strength of the Fujifilm X-A5. Those 24.2MP images look great, with accurate exposure and pleasing colour rendition straight out of camera. 
Fine and intricate detail can be produced with wonderful clarity, even when shooting with the new low-cost, lightweight and small 15-45mm f/3.5-5.6 kit lens. 
There is a big but though. If your subjects are fast moving or you need a quick response, the X-A5 is likely to disappoint. The X-A5 is not quite up to pace in more frenetic situations or in low contrast light. We have missed a number of key moments because of sluggish AF. 
Also, the general operational speed of the camera seems unusually slow when you compare it to cameras of a similar price bracket. Select a mode through the in-camera menu and the selection confirmation needs jollying along. 
Some new features seem great at a first glance, but in reality are less useful. 4K video at 15fps, really? Perhaps the best that comes from this is the 4K Burst Shooting, if only to boost the maximum 6fps burst mode to 15fps. 
Overall, we have mixed feelings about the Fujifilm X-A5. It looks the part, sits in the hand nicely and takes wonderful pictures. Yet, the overall handling of the camera is mixed. The faux-leather feels great, the silver plating less so. Some controls feel solid, others flimsy. Start up is quick, AF can be slow. 
After reflecting on our time with the camera, we feel that the motivation was always there to push through any limitations because the images it produces are top drawer. 
Bottom line, not too much has changed in 18-months. We don't think the Fujifilm X-A5 does enough over the X-A3 to warrant the extra outlay. 
Ratings (out of 5)
Design
4
Features
4
Ease-of-use
3
Image quality
4
Value for money
4