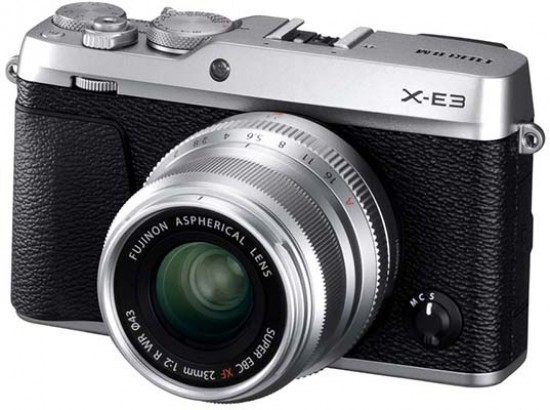 Conclusion
It's very commendable that you can now obtain essentially the same image quality from all of Fujifilm's current mirrorless cameras, with the exception of the cheapest X-A3 model. Every camera from the X-E3 and X-T20 up to the X-Pro2 and X-T2 share the same sensor and processor, so the buying decision comes down to which kind of camera shape you prefer - rangefinder or DSLR - and if you need the extra bells and whistles offered by the range-topping X-Pro2 / X-T2.
In the case of the new X-E3 that we're reviewing today, it's almost exactly the rangefinder alternative to the more DSLR-like and similarly priced X-T20 - the looks and control layout are what will probably make most people decide between them, rather than if one takes better images than the other. If you like a centrally located viewfinder and tilting screen, the X-T20 is the one to go for. If you prefer a left-sided viewfinder and a more classic look, pick the X-E3, which also benefits from having the same very useful AF joystick as the X-Pro2 / X-T2. The X-E3 can also be picked up in a kit with the XF 23mm f/2, whereas the X-T20 is only available with the usual standard 18-55m zoom, which again is a valid reason for choosing between them.
There are a few things that we dislike about the X-E3, namely the lack of a dedicated ISO speed dial, which feels like a strange omission given all the other dials and switches that are on offer, and similarly the location of the video setting, which despite the X-E3 offering class-leading 4K recording is buried deep inside the drive mode menu and has no dedicated button. We're a bit more ambivalent about the removal of the pop-up flash and traditional D-Pad, with the included EF-X8 actually providing a little more power, even if you do have to remember to take it with you, while the expansion of the various smartphone gestures will undoubtedly annoy some would-be users but please others. 
Whilst the previous X-E2S felt like an exercise in adding a few extra features to an existing design to keep the Fujifilm accountants happy, this revised model does at least feel like a brand new camera, one that gives you even more choice from the excellent Fujifilm range.
Ratings (out of 5)
Design
4
Features
4.5
Ease-of-use
4
Image quality
5
Value for money
4