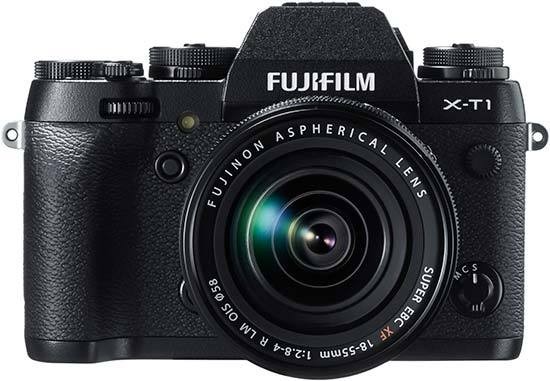 Conclusion
The new Fujifilm X-T1 is the best X-series camera to date, and one of the best interchangeable lens cameras, mirrorless or otherwise, that we've ever had the pleasure of reviewing.
The X-T1 quickly and efficiently delivers outstanding image quality with the minimum of fuss, with its myriad of external controls and customisable buttons proving to be inspired rather than confusing. Being able to quickly and intuitively use mechanical dials to set the main exposure parameters is a veritable joy. The fantastic electronic viewfinder is more than good enough to impress those who swear by an optical viewfinder, while the weather-proof body, tilting LCD screen, USH-II card compatability, fast autofocusing and speedy all-round performance, and the much improved wi-fi connectivity options are the icing on a superbly balanced cake. The only minor flies in the X-T1 ointment that we can think of are the lack of a true built-in flash, the slightly lacklustre video mode, no touchscreen functionality, and the absence of any weather-proofed lenses at launch.
Image quality is very similar to the X-E2 that we recently reviewed, that is to say, outstanding. Noise is noticeable only by its almost complete absence throughout the ISO range for both JPEGs and RAW files (with the exception of the new headline-grabbing 51200 setting), with the removal of the optical low pass filter producing slightly more detail in the image. The excellent 18-55mm kit lens is also worthy of mention, with the fast maximum apertures making it easy to creatively throw the background out of focus, and delivering sharp results throughout the focal range - we'd go so far as recommending this option rather than buying the X-T1 body-only for would-be owners.
2013 was a great year for compact system cameras - the Panasonic GX7, Olympus OM-D E-M1 and Sony A7/A7R are all fantastic cameras in their own right - and Fujifilm have definitely contributed to that trend at the start of the new year with the X-T1, which for us is the best-balanced of all those models in terms of size, speed, image quality and handling. If you're shopping for a prosumer interchangeable lens camera, be that a CSC or a DSLR, then you owe it to yourself to very seriously consider the stunning new Fujifilm X-T1.
Ratings (out of 5)
Design
5
Features
4.5
Ease-of-use
5
Image quality
5
Value for money
4.5