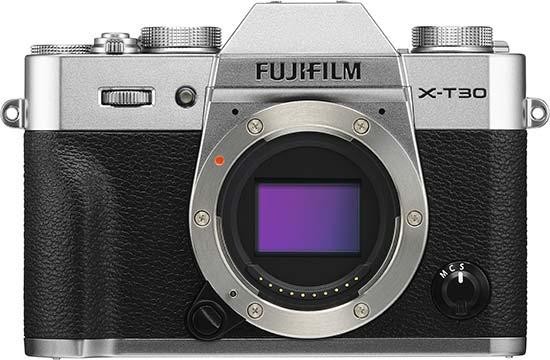 Conclusion
Fujifilm have once again hit a home run with the launch of the X-T30. As the successor to their best-selling camera ever, the X-T20, this new version has a lot to live up to, but thankfully there's lots to like and little to complain about, something that we've repeatedly said about almost all recent X-series cameras. If you want most of the flagship X-T3's features and performance in a smaller, cheaper body, then the X-T30 is something of a no-brainer.
As it uses exactly the same sensor and processor, image quality is very similar to the X-T3 model that we reviewed last year, that is to say, outstanding. With 4K/30p video recording also on offer at 4:2.2 10-bit quality via HDMI, plus the same burst shooting rates as the X-T3, this could be the perfect all-round camera that many photographers need.
Perhaps more surprising is the fact that the X-T30 currently out-performs the X-T3 in terms of its auto-focusing system. As well as inheriting the same 425 point system that works down to -3EV as the X-T3, the new X-T30 offers better Face and Eye Detection, with the new Face Select function working equally well for both stills and video. The X-T3 will get the same features via a firmware update in April, but for now the X-T30 offers the best performing AF system of any X-series camera.
Other notable improvements include a better viewfinder and LCD touchscreen, new Focus Lever, additional Bluetooth connectivity, and the ability to charge the camera via its new USB port. There are a few negative points worth mentioning - the focus lever is positioned too low down the body, the repositioned Quick Menu button is too easily pressed accidentally, and the camera is just a little too small for the larger XF lenses - but otherwise the X-T30 carries on where the X-20 left off.
In conclusion, cameras like the flagship X-T3 may grab all the headlines, but models like the X-T30 make a lot more sense for the majority of enthusiast photographers, offering most of the same functionality in a more portable format at a price that is a lot easier to bear. Fujifilm have definitely hit that sweep-spot with the X-T30, making it a deserved winner of our Highly Recommended award!
Ratings (out of 5)
Design
4.5
Features
5
Ease-of-use
4.5
Image quality
5
Value for money
4.5