​Hasselblad X1D II 50C Review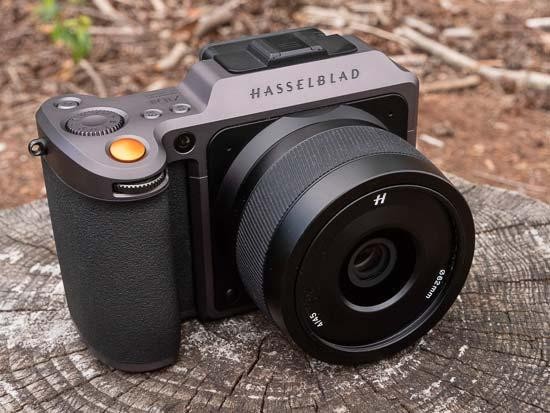 Conclusion
To look at and to hold, the Hasselblad X1D II 50C is a stunning camera. It's lightweight and compact, especially considering the sensor format. It's exceptionally well made and the hand grip is as comfortable as they come - the form factor is spot on.
Sadly, the experience falters with what is still ponderous handling. Thankfully, start up time and blackout time has been reduced in this second iteration, but don't expect a performance that matches or even comes close to today's equivalent DSLRs and mirrorless cameras in other formats.
Focusing is the single biggest issue. Autofocus is especially slow with heavier lenses (eg. the 80mm f/1.9 is slower than the 45mm f/4 P), plus it is limited to single point selection, with the smallest possible point size still being a tad large for critical focusing. Also, we are not fans of how the camera and XCD lens combination handles for manual focusing.
Ultimately, the X1D II is restricted to very particular purposes; landscape photography, static portraits, studio, architecture, low light - anything where time is on your side. Yet, as with any camera, practice and familiarity does increase your 'success' as you go about making pictures.
Presuming you are able to get detail critically sharp and white balance on point, the X1D II is capable of producing beautiful pictures. We cannot understate how devine pictures look.
Not only does 51.2MP give you plenty of detail to play with, but Hasselblad's 'Natural Colour Solution' is gorgeous; skin tones, landscape palettes faithfully rendered how your eye sees it. Low light IQ is very good too, thanks to the sizeable sensor.
So where do we stand with the Hasselblad X1D II 50C? Well, hot and cold. Its look and feel, plus the look of its pictures = hot! Its performance = cold! At this price point, there are more versatile alternatives. But if you know that your needs are covered, the X1D II will not disappoint.
Ratings (out of 5)
Design
5
Features
3.5
Ease-of-use
3
Image quality
5
Value for money
3.5