Impossible I-1 Review
October 31, 2016
|
Amy Davies
|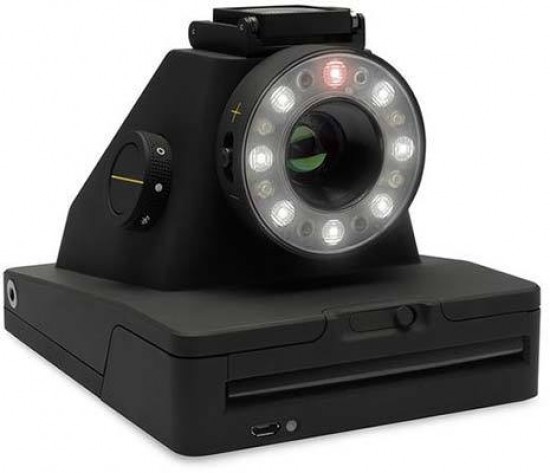 Image Quality
A fair description of the results from the Impossible I-1 would be mixed.
It can take a lot of time to get to grips with how the camera works, its particular idiosyncrasies and how to get the best results from it. That wouldn't be so problematic if it wasn't so expensive to experiment - of course you have the initial outlay of the camera itself, but with each film pack setting you back around £16, every mistake you make effectively costs you £2.
In bright light, results can be quite pleasing. Colours are a little faded, but it's how instant film looks, so you have to expect that. Black and white film has a nice level of contrast, but again, it's a very stylised look that won't be to everybody's tastes.
However, if the light is anything but brilliant sunshine, it can be difficult to get good results. Even with switching the flash on, it's a struggle to know exactly what you're going to get. Sometimes the photos are too dark, while switching positive exposure compensation on, can have the opposite effect too much.
If you can put in the investment to learn exactly how each configuration will look, you should eventually get to figure out how to best use theImpossible I-1, but it may take a while to get there - especially if you're used to coming from digital cameras where the results are easier to control.
You should also be mindful of defects in the film sometimes producing odd artefacts. Some will say that this adds to the charm of instant film, while again others won't appreciate it so much.