Kodak EasyShare Z981 Review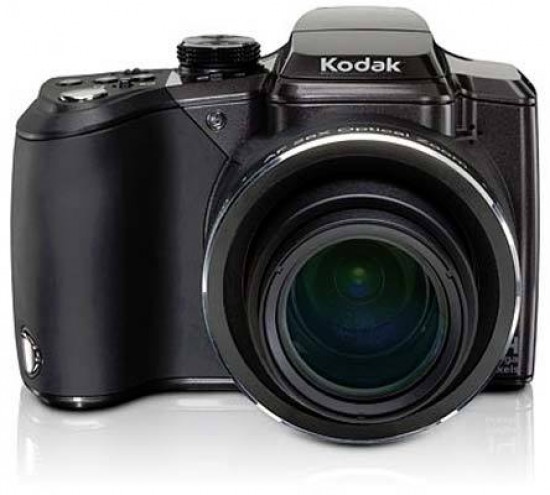 Conclusion
The Kodak EasyShare Z981 is one of the more chunkier and robust examples of the bridge camera currently out there; in fact it's a bit of a brick. But despite its relatively simplistic layout we didn't unfortunately find it the most user friendly with it - or rather we feel it could have been made easier to use/more intuitive than it is. Imaging performance was also a little hit and miss, with the camera choosing to boost colour saturation levels to that of a cartoon for very young children; a camera better suited to the naturally drab winter months than the height of summer perhaps.

With average, even slightly below par image quality, could-do-better ease of use and not even a particularly enticing price, the Z981 may count itself lucky with an 'Above Average' score this time around. Brave of Kodak perhaps to introduce an all-in-one bridge model at this point in time, but there are better options out there, including Pentax's X90 model that we had in to test over the same time period. It offers a lower headline resolution than the Kodak, but matches it and indeed betters it in other regards.

The Kodak EasyShare Z981 might be worth looking at, but unfortunately not at its manufacturer's asking price. That said we did find Britain's foremost Internet retailer advertising it for around £280 at the time of writing, which feels closer to the mark.
Ratings (out of 5)
Design
4
Features
4
Ease-of-use
3
Image quality
3
Value for money
3