Kodak PixPro AZ521 Review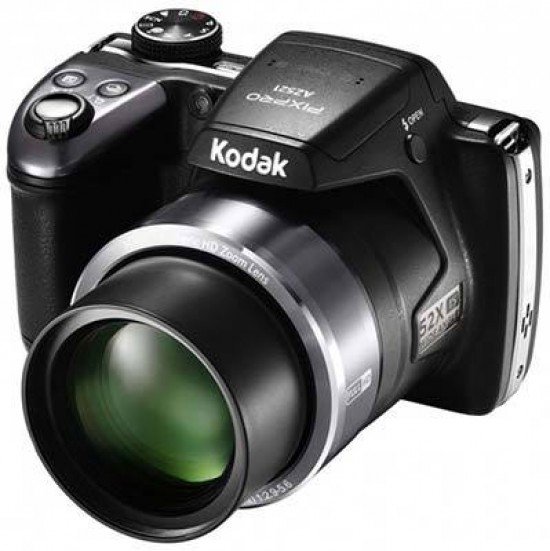 Conclusion
Despite the standard issue mini-DSLR design and value added £250 initial price tag, 'better than expected' is our overall verdict on the 16 megapixel, 52x zoom behemoth the AZ521 from Kodak's new license holder JK Imaging, initially available through Argos in the UK.
Of course, you will only be seriously considering this bridge model if you need such an extreme zoom for amateur shots of skittish wildlife or prefer natural candid snaps of loved ones rather than sticking a camera lens right in their face. And even if results do soften when shooting with the camera hand held the closer you get to maximum telephoto setting, for less ambitious framing the camera really comes into its own, delivering colourful and detailed results and consistency too when left to its fully automatic settings. And what a range of framing options at your fingertips also, thanks to that extremely broad 24-1248mm equivalent focal range in 35mm terms. Added to this the camera is as straightforward to operate and use and one would expect of a camera bought from a larger chain store.
The negatives are that the camera is as bulky as you'd expect any with a whopping zoom lens to be - though not prohibitively so - the AF is a little tardy for our tastes and particularly struggles in lower light, and in truth there's nothing revolutionary in terms of the technology or its implementation here. Nevertheless, the PixPro AZ521 all adds to a good start for the re-booted Kodak range.
Ratings (out of 5)
Design
3.5
Features
4
Ease-of-use
4
Image quality
4
Value for money
4.5