Leica CL Review
November 21, 2017
|
Amy Davies
|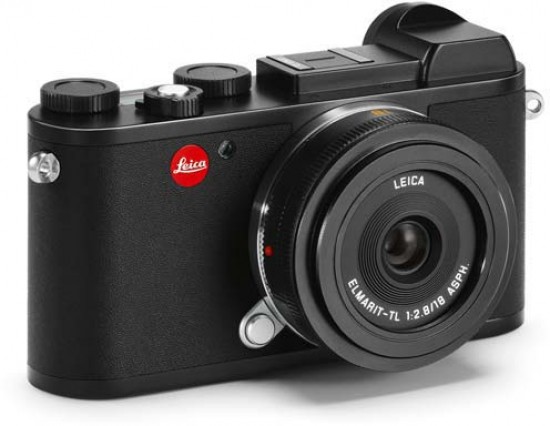 Conclusion
The compact system camera market at the moment is particularly strong, with something to suit just about every type of customer. 
Traditionally, Leica users are those who crave high image quality in a body which is well-built and has traditional looks. Nothing changes with the CL, which builds upon the success of the TL2 to bring something arguably even better - especially if you like a viewfinder. 
Handling and usability is great, with the simple combination of dials and button presses for the most important camera settings being an intuitive system that you very quickly get used to. 
The classic rangefinder style of the Leica CL makes it a discreet choice for street photography, so photographers who are into that kind of shooting are going to love it. We've only had the opportunity to test it with the 18mm lens, which makes for an ideal walk around pairing, but the fact that there are now several different lenses to choose from in the system suggests that its one that's here to stay. 
Similar in essence to the much more expensive, and much more complicated to use Leica M series, the CL is something which appeals to those who want an entry into Leica products without the faff of a manual focus rangefinder - and though not exactly cheap, the CL is still much more affordable than it's full-frame brother. 
Image quality is excellent, with great detail and lovely colours. The fact that it can shoot 4K video is also a bonus for anybody who likes to create movies in an off-the-cuff style but would still like them to be high quality. 
When it comes to downsides for this camera, aside from the relatively high price, there aren't too many. The main ones centre around the screen - a tilting screen would have been handy for awkward compositions (including from the hip), while the fact that you can either use the screen to set autofocus or use the buttons (but not at the same time) is a little annoyance that could be easily solved. 
Overall, the Leica CL is a fantastic APS-C compact system camera with only a couple of relatively minor niggles (some of which could be fixed with firmware upgrades). Anyone with a desire to own something with the classic red-dot could be easily drawn towards it - just make sure you have relatively deep pockets. 
Ratings (out of 5)
Design
4.5
Features
4
Ease-of-use
4.5
Image quality
4.5
Value for money
3