Leica SL (Typ 601) Review
February 1, 2016
|
Mark Goldstein
|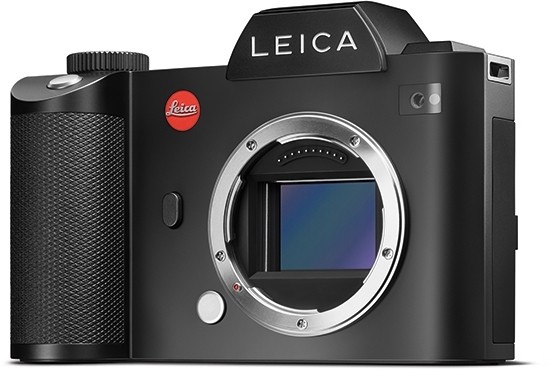 Conclusion
The Leica SL (Typ 601) is a very difficult camera to pigeon-hole, offering some cutting-edge mirrorless camera technologies in a body that's as large as a pro-DSLR, with impeccable build quality and a price-tag to match. Effectively Leica's main rival to a flagship DSLR camera like the Canon EOS 1Dx or Nikon D4s, rather than much smaller and cheaper compact system cameras like the Sony A7R II, in practice the SL (Typ 601) proves to be surprisingly satisfying to use for both still and video photographers alike.
Image quality is excellent, with lovely colour rendition, bags of detail thanks to the full-frame sensor and no optical low-pass filter, and good noise performance from ISO50-3200, with the faster ISO settings proving usable too. The 4K video recording mode with a wealth of options for advanced users is a very welcome surprise from a company most noted for its stills cameras, making the Leica SL more adaptable than you might first think.
The SL has an excellent auto-focusing system, which despite being contrast-based is easily the fastest of any Leica camera that we've tested and on a par with the best mirrorless cameras currently on the market. We were also very impressed by the excellent electronic viewfinder, which out-performs the Sony A7R II and all other mirrorless cameras. SLR die-hards may still prefer a true optical viewfinder, especially for fast-moving action, but we preferred using the EVF on the Leica SL for most shooting situations.
With only one native lens currently available, the enormous and enormously expensive Leica Vario-Elmarit-SL 24–90 mm f/2.8–4 ASPH. zoom, the cost of buying into the SL system is rather prohibitive for a complete Leica newbie. For existing Leica users, though, especially M-mount owners, the Leica SL makes more sense from launch, and if you've ever used the Leica S medium-format system, you'll feel right at home with the SL's control system.
Most people were expecting, even hoping for, an interchangeable lens version of the Leica Q to be launched, but instead Leica threw everyone a curve-ball in the substantially bigger shape of the SL (Typ 601). Despite the rather negative initial reaction, the new Leica SL (Typ 601) is actually a lovely camera to use - build quality is impeccable, its size makes the handling more familiar to DSLR users, the EVF is a joy to use, it focuses and operates very quickly, and the resulting still images and 4K video footage are, as you'd perhaps expect from a Leica, of the highest quality. As with any Leica product, value for money clearly isn't at the top of the agenda, but we can certainly recommend the Leica SL (Typ 601) from most other points of view.
Ratings (out of 5)
Design
4.5
Features
4.5
Ease-of-use
4
Image quality
4.5
Value for money
3.5