Lomo'Instant Square Review
March 6, 2018
|
Amy Davies
|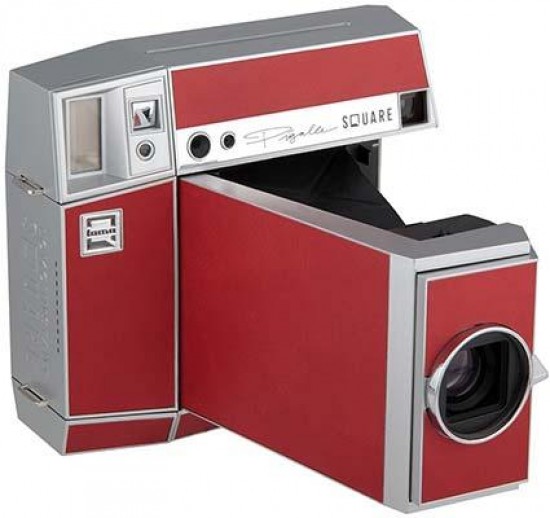 Conclusion
Lomo cameras are fun to experiment with, and tend to draw some admiring, or at least curious glances. During my time with the Instant Square I was asked about it while out and about - it's certainly a bit more interesting than taking photos with your phone. 
The conclusion we often come to with Lomo products is that it's good "if you like that sort of thing", and that's no different here. While this is a good performer of a camera, with the lens producing decent results, and the colours and focusing coming out well - once you know how to get the best from the camera - you pay quite a high price for the novelty of having Instant shots. 
This camera has also been billed as being special for being the first "multi format" instant camera. While it's true that you can switch between backs, it's a little fiddly to do it, and can only be done once you're finished with a pack of film - still it means you don't need to have two instant cameras if you like both of the film sizes. 
At the time of writing, Instax Square film costs around £8.99 a pack. That makes it roughly 90p per print - given that you'll likely find yourself with a few duds, be prepared to invest quite a bit of time and money in getting to know this camera. Still, it's nice to see an analogue camera which uses the Instax square format, rather than just the digital cameras which have been available up until now. 
It's easy to see why Lomo aficionados backed the successful Kickstarter for the Instant Square, and it's great to see it made into production. Yes, it's a high price, but if you're a fan of the quirky, and have the resources to invest in the camera, then you're probably going to enjoy using it. 
As always with Lomo, the unpredictability of it is part of the charm - don't expect perfection every time and you should be more than happy. The price of this camera is quite expensive, but as it is so easy to use, some people may feel this is value for money - it may also come down in price as it spends longer on the market.
Ratings (out of 5)
Design
4.5
Features
4.5
Ease-of-use
3.5
Image quality
3.5
Value for money
3.5