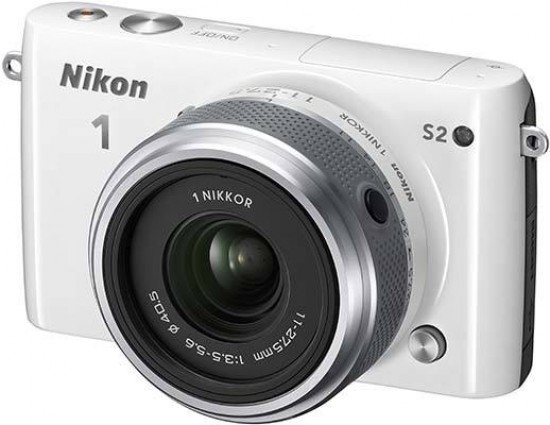 Conclusion
The Nikon 1 S2 is the new entry-level model in Nikon's compact system camera range, but it's actually a very capable camera that offers most of the same features as the mid-range J4 model at around £100 / $200 cheaper.
There are a few key differences between the two models, though, most notably the all-plastic construction, lower-resolution LCD screen, older auto-focus system, no wi-fi connectivity and more crucially the non-stabilised 11-27.5mm kit lens - the more expensive J4 has a metal body, touchscreen LCD, more AF points, built-in wi-fi and ships with the better 10-30mm lens with vibration reduction. Still, people looking to trade up to a mirrorless interchangeable camera from a simpler compact or smartphone probably won't mind those difference too much, especially as we actually prefer the image quality from the Nikon 1 S2's 14 megapixel sensor over the J4 and even the range-topping V3, although the lack of wi-fi makes sharing more difficult.
If you're looking to dip your toe more seriously into the world of photography, then the Nikon 1 S2 certainly makes for a high-performing and affordable starting point that's particularly well-suited to beginners.
Ratings (out of 5)
Design
4
Features
3.5
Ease-of-use
4
Image quality
4.5
Value for money
4