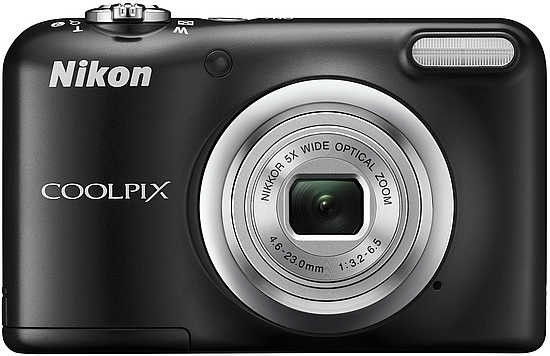 Conclusion
It's hard to be too critical of a camera that's as inexpensive as the Nikon Coolpix A10, however you get what you pay for. In this case, it's a camera that's nothing more than a renamed version of the model it replaces, which itself was a clone of the camera that came before it. In a world where mid and high-end cameras – and of course smartphone cameras – are constantly evolving with new and exciting technology, the Coolpix A10 feels and performs like a bit of a relic.
That outdated tech spec means you get a poor LCD screen, frustratingly slow image processing and unreliable autofocus. Its image quality in good light may just about satisfy casual users, but a lack of image stabilisation, combined with high ISO image noise and a maximum sensor sensitivity of just ISO 1600, means the Nikon Coolpix A10 produces lacklustre low light results. We could add the AA battery power as another negative, and it is from a cost perspective, but this can be justified by the convenience of AA batteries and the long-lasting performance of rechargeable NiMH cells.
However, the potential for good battery life certainly isn't enough to recommend the Nikon Coolpix A10, and even its low price can't compensate for its shortcomings. If you're after a well-priced compact camera that's easy to use, it'd make much more sense to save up for something like a Canon PowerShot SX610 HS. This trounces the Coolpix A10 in all areas, packs a rechargeable battery, and can currently be had for around £100.
Ratings (out of 5)
Design
3.5
Features
2
Ease-of-use
3.5
Image quality
2.5
Value for money
2