Nikon Coolpix L820 Review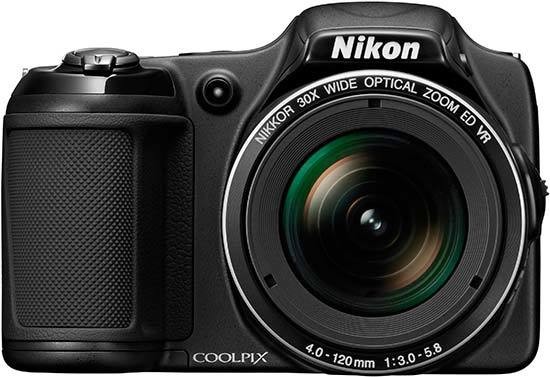 Conclusion
The L820 doesn't seem to fit into the L series of the Nikon range at all. The L stands for Lifestyle and stands for ease of use, simplicity and is aimed at photographers with a point and shoot outlook. The L820 offers much more than this. It has over-riding features, such as ISO and white-balance, that the L series generally stay away from. Don't get us wrong, it's great to see this available on the camera, but we wonder how the target audience will perceive it. The L820 has many positive attributes such as the brilliant zoom, additional zoom switch on the lens barrel, stereo sound on the video and metal tripod bush. It also has a great lens fitted because we struggled to find any aberrations or distortions. Arguably, the best part is the image quality.

We went into the image testing with low expectations, built on previous generation Nikon compacts that haven't stood up to the company's benchmark of excellence. Looking at the camera for what it is and how much it costs, the ISO performance, sharpness and colour reproduction are fantastic. The L820 is a revelation and such a relief to see.

The long zoom will need higher ISO to be used from time to time and the great news is that the L820 can handle it. Normally, we'd suggest alternative strategies to avoid raising the ISO, but it's ok here.

Long zoom cameras such as this are generally created with the travelling photographer in mind. The L820 has plenty of features available to assist the travelling photographer. The zoom is an obvious benefit when it's not convenient to get close to a subject, such as safari animals. The AA battery compatibility will help if you run out of power, you can simply pop into a touristy type shop and pick up some replacements.

The L820 sees Nikon back in the game with a quality picture taking machine that can't go unnoticed and if you're a new photographer looking for an all-in-one camera that will make it easy to go abroad with, then you have to look at this camera. 
Ratings (out of 5)
Design
4
Features
4
Ease-of-use
4.5
Image quality
4
Value for money
4