Nikon Coolpix L840 Review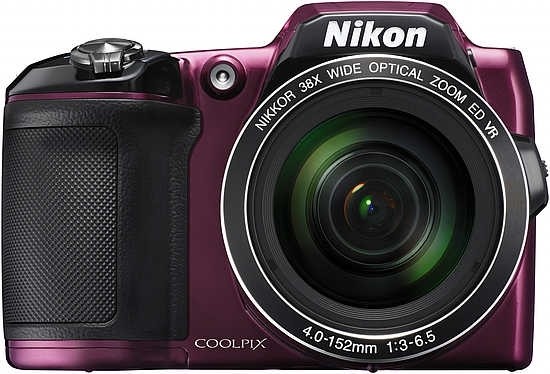 Conclusion
The Nikon Coolpix L840 is a decent all-rounder that performs well and generates reasonable image quality, providing you don't scrutinise too closely and spot the slightly disappointing detail levels. It's fast to focus, exposes accurately and has a simple control layout that just as easy to learn and operate as a basic compact camera.
However, this is both a blessing and a curse, as you're effectively carrying a camera with similar performance, features and control as a svelte Nikon Coolpix S3700, but with far more weight and bulk. The two rewards for this are a 38x zoom range and great battery life. But even these plus points aren't enough to guarantee the L840 success. Firstly, that extra battery life comes at the expense of having to purchase AA batteries, where most of the L840's rivals include a rechargeable Li-ion power pack.
And then there's that 38x optical zoom. Sure, it's plenty for most scenarios, but you can get more for your money. The L840 has an RRP of £210/$300, but can be had for around £170/$250 if you shop around. Canon's PowerShot SX520 HS features a 42x optic and is pricier at around £200, but Fuji's 50x FinePix S9200 can be had for just £170. The same money will also buy you a Sony Cyber-shot DSC-H400 which boasts a whopping 63x optical zoom plus an electronic viewfinder.
The L840's relatively modest zoom range also makes it vulnerable to the latest crop of superzoom compact cameras like the Panasonic Lumix DMC-TZ60 and Sony Cyber-shot HX60 with their 30x optics, the latter of which is now available for around £200.
It's therefore tough to recommend the Nikon Coolpix L840 over such compelling competition, but this is still a capable camera that doesn't do anything badly. It's a sound choice should you value chunky ergonomics over outright portability, providing the price drops over the coming months to undercut rivals with a greater zoom range.
Ratings (out of 5)
Design
4
Features
4
Ease-of-use
4.5
Image quality
3.5
Value for money
3