Nikon Coolpix P300 Review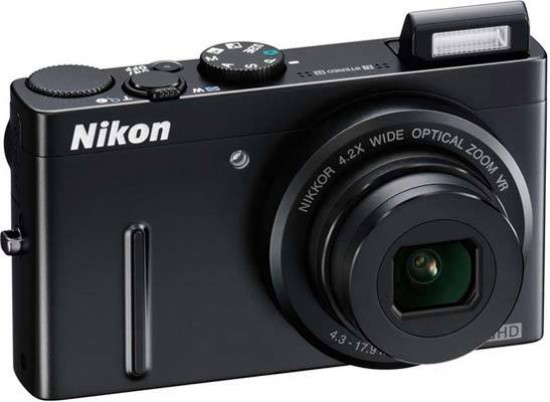 Conclusion
On paper the Nikon Coolpix P300 beats its main rivals in most key areas - more megapixels, bigger LCD screen, faster continuous shooting, higher quality video - but the lack of RAW mode, physically smaller sensor and some questionable design decisions ultimately make it slightly less appealing than the competition.

Just like its big brother, the P7000, the new Nikon Coolpix P300 is something of a flawed gem. While we love the extensive feature list, high-res LCD screen, and the ability to shoot full HD video with stereo sound, use of the optical zoom and creative filter effects, we can't help but be disappointed by the inexplicable inability to shoot in RAW format, one of the must-have features for this class of camera and something that all of the P300's rivals offer.

More serious is the physically smaller sensor, which produces noise-free images at ISO 160-200 but starts to fall apart at ISO 400, getting progressively worse as you go up the range. The fast F/1.8 lens will partly make up for this, allowing you to use a lower ISO speed, but only at the wide-angle focal lengths, with the maximum aperture quickly becoming slower until you hit a disappointing F/4.9 at 100mm telephoto. The P300's overall image quality is pleasing, but simply not as good as its rivals.

Despite offering a well-thought-out control system for operating the creative shooting modes, the lack of quick and easy access to many of the camera's most frequently used features, such as ISO speed and white balance, slows down its operation, with at least 4 button presses required just to change the ISO. On a camera predominantly aimed at prosumers, these kind of oversights limit its appeal, and although the Scene Auto Selector, Backlighting and Easy Panorama modes will help the P300 appeal to a less experienced audience, we can't help but feel that Nikon have missed the main target because of a few bad design decisions.

The Nikon Coolpix P300 certainly isn't a bad camera, particularly if you value full HD movies above RAW support, higher-resolution images over out-and-out quality, and you trust the camera to make the right settings for you. We can't think of too many photographers who subscribe to that viewpoint, though, making the P300 better suited to life as an affordable semi-advanced compact, rather than a serious snapper's pocketable DSLR backup.
Ratings (out of 5)
Design
4
Features
4.5
Ease-of-use
4
Image quality
3.5
Value for money
4.5