Nikon Coolpix P340 Review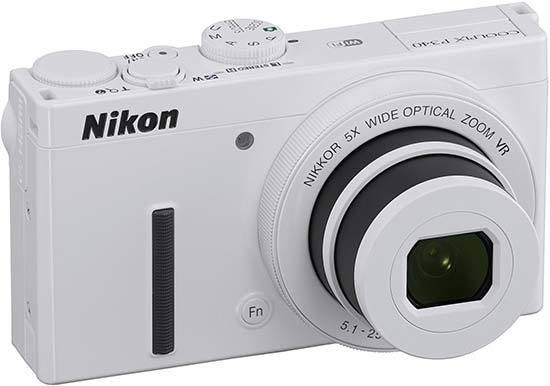 Conclusion
The new Nikon Coolpix P340 is a rather modest upgrade of last year's P330 model, principally adding built-in wi-fi connectivity, faster auto-focusing, a lens control ring, and longer shutter speeds for night photography. It still suffers from poor battery life, lack of quick access to the camera's key settings and slow processing times for a burst of RAW files, and with the P330 currently available for less than £200 in the UK, we'd advise choosing that model at the moment if you can still find one.
The lens control ring is a welcome addition to the P340 that makes it easy to set the aperture and/or the shutter speed when shooting in one of the creative modes, in conjunction with the rear command dial and the navigation wheel. The Function button on the front of the Coolpix P340 makes it easier to access one of the camera's most frequently used features, but at least 4 button presses are still required just to change the ISO if you don't assign that function to the button or to the lens control ring, something that will once again annoy the P340's core audience. Battery life is marginally better than on the previous model, with the P340 managing just 220 shots, and the requirement to charge the battery in-camera rather than with a separate charger makes carrying a spare even more essential. The built-in wi-fi functionality is much better than last year's implementation which required the use of an optional accessory, but we did miss the P330's integrated GPS system.
The P340's large 12 megapixel /1.7-inch back-illuminated image sensor produces noise-free images at ISO 100-400, with noise first apparent at ISO 800. It gets progressively worse as you go up the range, but the fast f/1.8 lens allows you to use a lower ISO speed while hand-holding the camera , albeit only at the wide-angle focal lengths. The maximum aperture quickly becomes slower until you hit a disappointing f/5.6 at full 120mm telephoto, but the 4-stop vibration reduction system is also a big help in enabling you to avoid using a tripod and still get decent results.
In summary, the Nikon Coolpix P340 continues the slow evolution towards being a great pocket camera for the enthusiast. It may not offer too many advances compared to the previous P330, but it remains a sophisticated compact for anyone looking to take control over the picture-making process.
Ratings (out of 5)
Design
4.5
Features
4.5
Ease-of-use
4
Image quality
4.5
Value for money
4