Nikon Coolpix P610 Review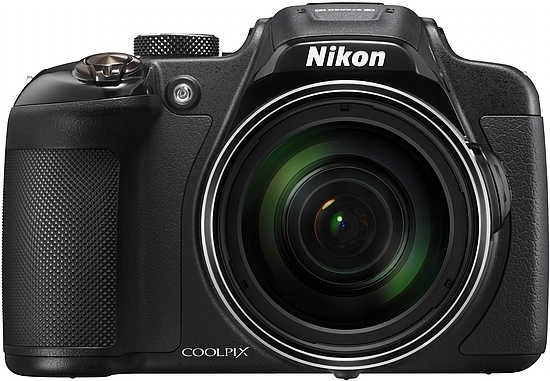 Conclusion
At £340/$500, the Nikon Coolpix P610 is pretty pricey for a camera that doesn't offer any better image quality than a well-sorted compact camera. However, you do get an awful lot of bang for your buck.
Although a 60x optical zoom range no longer makes the P610 top dog in this sector (the Canon SX60 HS has a 65x range, and Nikon's new P900 boasts an outrageous 83x lens), it still gives pretty much all the focal length flexibility you could ever need. Even distant wildlife can be made to fill the frame, and thanks to the P610's excellent Vibration Reduction system, you needn't worry about camera shake.
Although internally the Nikon Coolpix P610 has more in common with a compact camera than its DSLR dimensions would suggest, it's still capable of very good image quality. Daytime shots of close and mid-range subjects display great detail and colour, and even distant landscapes look the part, providing you don't scrutinise too closely and spot the slight tendency of the camera to smudge fine foliage detail. Only very low light causes the P610 trouble, with ISO1600 shots looking softer and displaying less dynamic range than if they were captured with a larger sensor.
The P610 is also a pleasure to use thanks to its fast focussing, reliable exposure metering and excellent ergonomics. The screen may not be touch sensitive, but it nails the basics and is accompanied by a decent electronic viewfinder that's miles better than the EVF used by the old P600.
It could be considered a pity that Nikon hasn't added a raw shooting capability to the P610, especially as this feature is offered by the Canon SX60 HS and Panasonic Lumix FZ72. However, as we explained in the image quality section of the review, this needn't be as big an omission as it may first appear.
Price-wise, the Nikon Coolpix P610 undercuts both the Canon PowerShot SX60 HS and Sony Cyber-shot DSC-HX400V, but it does look expensive next to the Panasonic FZ72 which can currently be had for around £100/$200 less than the new Nikon.
But assuming the Nikon Coolpix P610 drops below the £300/$400 mark fairly soon, then it should definitely be high on your shortlist if you're after an extremely versatile, feature-packed camera that offers very good image quality and performance, whilst still being easy to use.
Ratings (out of 5)
Design
4.5
Features
4.5
Ease-of-use
4.5
Image quality
4.5
Value for money
4