Nikon Coolpix S01 Review
December 5, 2012
|
Gavin Stoker
|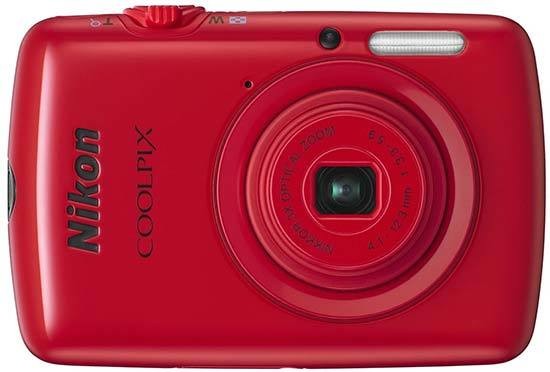 Conclusion
Nobody is making a claim for the Nikon Coolpix S01 being a serious photographic tool. We're always told a large-ish sensor, large-ish lens and therefore large-ish camera makes for optimum quality images, and none of those are the case here. Nor, despite the glossy metal exterior, would the £120 to £150 price tag indicate that this is much more than a bit of a toy.

Unusually for the normally ultra serious Nikon it seems to be in pursuit of a bit of fun, pure and simple. Perhaps, coming as the S01 does on the back of the Android powered Coolpix S800c, this shouldn't be that big a surprise. But talking of Android, the S01 here doesn't appear to offer much more functionality - save its 3x optical zoom - than your smartphone when it comes to photos and video. In fact in some respects it offers less, as there's no Bluetooth or Wi-Fi built in (and obviously it can't make calls or surf the Internet!). Plus image quality is only slightly better than the average smartphone - at a pinch.

In terms of an expected audience we see the S01's compact curvy-ness most appealing to females due to the purse sized proportions and cute styling, plus the fact that those with larger hands might encounter practical difficulties, as the 'nuts and bolts' of the S01's operation revolves around that small-ish, 4:3 aspect ratio 2.5-inch touch screen. That said, my wife also found it more fiddly to operate the camera than desired. Our shared conclusion was that we wanted to like the S01 more than we did. Perhaps the fun/toy aspect and size will go down better with small children. The three year old loved it.

If it's small you want, then it might also be worth checking out the likes of the Canon IXUS 125HS, offering 16 megapixels and a 5x optical zoom for a street price around £140 at the time of writing. But Nikon will no doubt be hoping that its own tiny camera will appeal to the big hearted this Christmas.
Ratings (out of 5)
Design
4
Features
3
Ease-of-use
3
Image quality
3.5
Value for money
3.5