Nikon Coolpix S2600 Review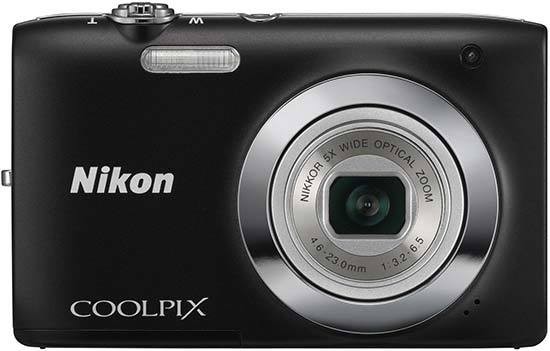 Conclusion
Using the Nikon Coolpix S2600 is very easy to do. The camera has a svelte body that can be easily pocketed when not in use. The menu systems are easy to navigate and the buttons are clearly labelled. The camera is aimed at the absoluter beginner and to that end, the UI is splendid. The camera doesn't have anything going for it in terms of new tech, features or a unique selling point, but that's not what it's been built for. There are cameras out there at a higher price point for the tech-savvy. This is a simple point & shoot at point & shoot prices.

The build quality is decent although we suspect more plastic is used in this to ensure a low price. If not then that's great and it means the cost of materials has dropped. 12 months ago, a camera of this specification would be around the £100 mark. We have suspicions that the low price could also be a reaction to the popularity of camera phones. Small compacts are taking a hit because no-one wants to carry what is effectively two cameras; a camera and a camera phone. If a price drop is the answer then that's good news for us consumers.

Image quality from the Nikon Coolpix S2600 is ok in places. We like the results we got in sample images although they are ultimately flawed. Some pictures are riddled with noise which is unfortunate. Even when shot at the lowest ISO we found evidence of it. Let's be fair though, this was when viewing at full magnification. Viewing at normal distance, the pictures look good enough for everyday use. Interestingly, some of the issues we found, we don't normally see on other Nikon compacts such as vignetting on flash images and red-eye. Then issues we do normally find are dealt with better such as chromatic aberration. Ultimately, image quality should be better than a mobile phone, which is what Nikon seem to be trying to out-sell, but we're unsure.

If this is your first foray into digital photography and you know little or nothing about cameras then you'll appreciate the simple layout and ease of use of the Nikon Coolpix S2600. If you're a little more advanced, you may wish to look for a camera with more to it. The S2600 is worth its money because it's expendable. It's a camera for use on holiday – where it will excel – and it doesn't matter too much if it gets damaged because it doesn't cost that much. If you're a person in that situation then take a look at the Nikon Coolpix S2600.
Ratings (out of 5)
Design
3.5
Features
3.5
Ease-of-use
4.5
Image quality
3
Value for money
4.5