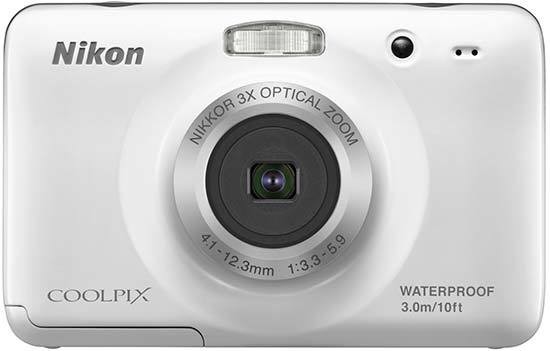 Conclusion
While the Nikon DSLRs appear to be getting more and more advanced, it seems that the compact camera market is being dumbed down somewhat. Initially, the Nikon Coolpix S30's menu seems to be a nightmare because it's so different to what anyone is normally used to. But this is for a family new to photography and they may want to use something that does everything for them.

The specification of the Nikon Coolpix S30 is a little low but that could be attributed to the fact that it's an underwater camera. Certainly the screen will need packing in to ensure it's waterproof which explains the lack of size and the lower resolution isn't a bad thing. After all, the 10 megapixel sensor will still make nice sized photographs. If it wasn't for the regularly dicey photo quality, that is. We do wonder how the figures will look to the layman. 10 megapixels, 3x optical zoom and a 2.7 inch screen does seem a bit yesterday.

When looking at the Nikon Coolpix S30 from a cost perspective, though, it does all start to make sense. This is a sub £100 camera and for that you're getting something for the kids to play around with on holiday. They can take it in the pool, hunting for crabs in rock pools or on the beach without you having to worry that it's going to get broken. Should it break – however unlikely - you have the peace of mind that it didn't cost too much. The SDXC card compatibility will allow for massive storage sizes so the kids can snap to their heart's content.

If you can keep the ISO low and take your time taking the picture then you'll find that the Nikon Coolpix S30 can produce nice pictures. It has some fun features that the kids will enjoy playing with too. Go too high and the sensor makes such a mess of things, the noise reduction simply can't cope with the pressure. If you're about to jet off and need a happy snappy camera for the kids to potter around on the beach with then this isn't a bad option.
Ratings (out of 5)
Design
3.5
Features
3.5
Ease-of-use
3.5
Image quality
3
Value for money
4