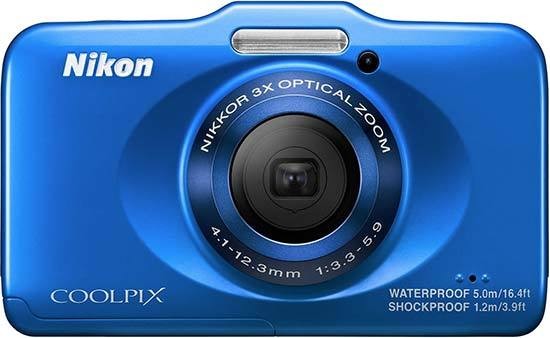 Conclusion
We need to look at the Nikon Coolpix S31 for what it is - a cheap and cheerful waterproof camera that's designed for everyone in a household to use, from young children to grandparents. With that in mind, the S31 is very well thought out. The build quality will deal with pretty much anything that the kids can throw at it. Or throw it at. On the flipside, the controls are easy enough for a technophobic adult to be able to use easily. Kids will use the decorative borders on their pictures of the dog in a tutu while adults will enjoy the digital effects such as the Diorama.
In everyday use, the image quality from the Nikon Coolpix S31 isn't too bad. As the pictures get blown up, the lack of quality and detail begins to be an issue, so if you're the kind of family that likes to have big pictures on the wall, take a look at the sample images in detail first. However, with back lighting, the pictures are colourful and contrasty. As the light gets in front of the lens, colours start to pale and contrast gets more neutral.
The Nikon Coolpix S31 costs around £89 and because of that, if it gets broken somehow, or lost at the bottom of the sea then it's replaceable. In the latter example, you'll lose your card as well, so it's best to try and avoid that one in particular. But that's good news for a family that will be taking the camera on holiday. Most swimming pools aren't 5m deep – that's 16ft - so it'll be ok getting dropped in by accident or having fun with underwater shots. Just don't open the battery door while underwater as that will destroy the camera.
The Nikon Coolpix S31 is a great little camera for anyone that hasn't got the slightest clue about what photographic terms such as ISO means, or even cares about what it means. This is a camera that will work for you. It will determine the best shot and all you have to do is point it at something. You can zoom as well if you want to. The zoom is restricted to the size of the tube that the lens resides in. It's a shame they couldn't use similar technology to Olympus who have an internal zoom with no external moving parts. If Nikon can sort that and fit a better sensor for the same money, they'll be onto a winner.
Ratings (out of 5)
Design
4
Features
3.5
Ease-of-use
5
Image quality
3
Value for money
4.5