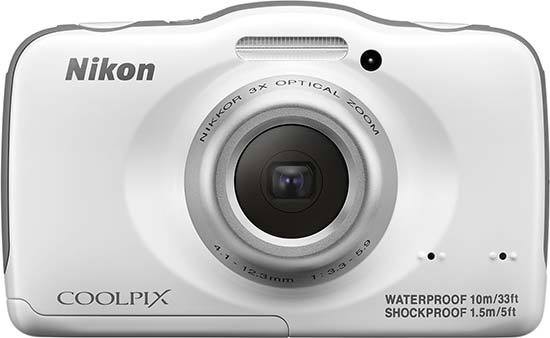 Conclusion
The Nikon Coolpix S32 is so easy to use that it's easy to become a little lackadaisical in your attitude to photography while using it. Saying that, it's not really a camera designed for the keen photographer. The S32 is a camera that's intended to be used by a point and shoot family. The happy snappers that wish to go abroad with a camera and not worry if it gets dropped in the pool or if the kids knock it off a table.
Still, it does have limitations, such as the 3x optical zoom. To say that it's modest is an understatement and it's limited because of the housing that needs to protect the moving parts. It begs the question why Nikon can't use an internal zoom like so many other manufacturers do. Maybe it has something to do with cost. After all, this is a camera that costs £80 and you can take it scuba diving. The build is completely sufficient for this and you'll have no end of fun taking pictures underwater. The battery door has rubber seals that protect it from water and dust leaking in. One thing we did find is that the memory card slot doesn't like MicroSD adapters. Typically, the overwrite protection switch on the side of the memory card is more loose on an adapter and it kept getting pushed into the protect position when inserting the card during our test.
Image quality isn't really up to scratch, but you have to look at the camera for what it is, who it's aimed at and how much it costs. It's a budget compact aimed at families who will rarely print images out, maybe one or two of the kids on holiday and it will happily provide pictures for just that. Yes, it suffers from noise, but will the end user notice, or even care? Yes the colours aren't the best, the focusing is ok, it's as slow as a camel's hump and the flash isn't intelligent at all. But will the people taking pictures with it care? We think not. But it is cheap, it's durable and it looks funky and because of those reasons, it's perfect. We've recommended this camera because it fits the demographic that it's aimed at.
Ratings (out of 5)
Design
4
Features
3
Ease-of-use
5
Image quality
3.5
Value for money
4.5