Nikon Coolpix S4000 Review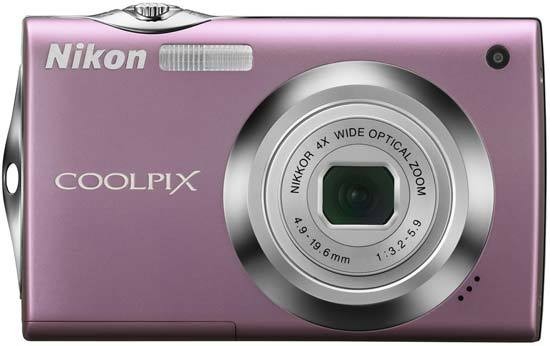 Conclusion
The Nikon Coolpix S4000 is a pretty basic camera aimed primarily at snapshooters, but it has a few interesting tricks up its sleeve. One of these is a second-generation touchscreen interface that provides gesture support and a range of touch-based functions such as Touch Shutter and Touch AF/AE; both of which speed up the picture taking process and make for a more enjoyable shooting experience. The hike in screen resolution from 230,000 dots in the S230 to 460,000 dots in the S4000 is also welcome, as the former figure was a little on the low side for a 3-inch display. We also liked the addition of HD video, but could not approve of the lack of an HDMI connection port, as this means you cannot simply hook up the camera to an HDTV set to play back your movies on a big screen. On a more positive note, we liked the presence of a physical zoom lever, which worked a lot better than the touch- and gesture-based zooming solution of the Coolpix S70 we reviewed a few months ago.

As far as image quality is concerned, well, there are no wonders. A small sensor with a lot of pixels will be inherently noisy, which calls for some pretty heavy-handed noise reduction. This in turn results in a very obvious smearing of fine detail, even at base ISO. Having said that, the photos are still commendably sharp, at least in the image centre. Chromatic aberrations are almost a non-issue, and the colours are very accurate as long as you are using the camera in natural light. Indoors, the auto white balance struggles to compensate for the different colour of the various light sources, but the camera does at least provide an option to set the white balance manually, another pleasant surprise on an otherwise basic model. The macro mode is, however, quite disappointing, with the minimum focus distance being 8cm even at the wide-angle setting.

Given the lack of manual or even semi-manual exposure modes, the Nikon Coolpix S4000 is unlikely to appeal to the serious photographer, but truth be told it was probably never really meant for them. Those trading up from a camera phone will definitely like the optical zoom, the different autofocus options and the high-definition video recording capability, and will likely feel at home with the touchscreen interface. Priced at $199, it is fairly good value for money - at least in the US. The £239 price tag in the UK seems a bit steep for this camera though.
Ratings (out of 5)
Design
4
Features
3.5
Ease-of-use
4
Image quality
3
Value for money
4