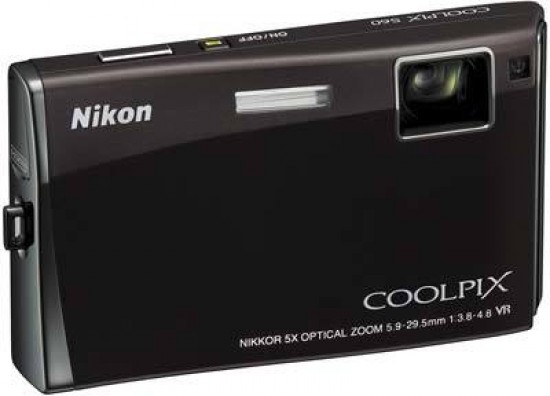 Conclusion
Nikon have certainly succeeded in making the Nikon Coolpix S60 stand out from the point-and-shoot digicam crowd, with a distinctive look and feel that extends to its almost completely touchscreen operation. Ultimately, though, this is also the most frustrating aspect of the camera. It initially feels liberating, if also a little bewildering, to be able to focus, zoom, scroll and select using nothing more than your forefinger or the more accurate supplied stylus. After a while, though, you'll start to grow weary of having to press the screen six times just to tweak the exposure compensation, or accidentally hitting the wrong icon, or waiting for the sluggish interface to catch up with your thought process. Comparisons to Apples' iPhone are obvious, but the Nikon Coolpix S60 is certainly not an iPhone in camera clothing, lacking its finesse, speed and overall intuitiveness.

Image quality is fine if you take pictures in well-lit situations, with largely accurate colours and white-balance, hardly any signs of unwanted colour fringing, plus effective built-in flash and vibration reduction systems. Stray into more dimly-lit environments, like your local pub, however, and the Nikon S60 exhibits obvious noise and softening of detail at ISO 400 and faster, rather negating the ability to freely pick from the range of ISO speeds on offer. The rather poor macro mode, limited shutter-speed range and inability to change the in-camera sharpening level are also frustrating. Beginners will love the plethora of hand-holding technologies on offer, with the Scene Auto Selector especially noteworthy, but if image quality is top of your hit-list, the S60 will only disappoint.

Thankfully this appraisal doesn't apply to the camera as a complete package. The Nikon Coolpix S60 is still a fun camera to use that produces good results in the majority of places that its target audience will use it. If you don't expect too much from it, then the Coolpix S60 is a stylish, if rather expensive, beginner's camera with a twist.
Ratings (out of 5)
Design
4
Features
3.5
Ease-of-use
3.5
Image quality
3.5
Value for money
3