Nikon Coolpix S6200 Review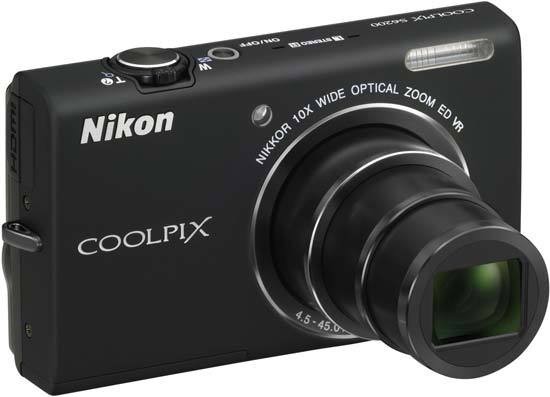 Conclusion
The Nikon Coolpix S6200 is a solid if slightly unexciting travel-zoom compact camera that offers enough features and image quality to satisfy the point-and-shoot user without breaking the bank.

The super-slim S6200 gets a longer, more versatile 10x lens for 2011, which captures everything from wide-angle landscapes to close-up and personal candid shots, all without making the overall camera too much bigger or heavier. As with its S8200 big brother, the S6200's image quality is still only just above average, delivering acceptable results in terms of noise from ISO 100-400 and becoming all too apparent at ISO 800, with the faster settings of 1600 and especially 3200 not really worth using.

Stand-out features are few and far between, with the 2.7 inch screen, 720p movies, 1.2fps burst shooting and a range of special effects all being effective but rather run-of-the-mill for this class of camera. The clever Night Landscape and Portrait modes can't make up for the S6200's general lack of pizzazz.

Which leaves us with a small, versatile and easy-to-use point and shoot camera that, while it doens't offer too many headlines features, will be able to handle most of the shooting situations that its users will throw at it. If you want a camera that just gets on the job without too much fuss, then the Nikon Coolpix S6200 is well worth considering.
Ratings (out of 5)
Design
4
Features
3.5
Ease-of-use
4
Image quality
3.5
Value for money
4