Nikon Coolpix S6700 Review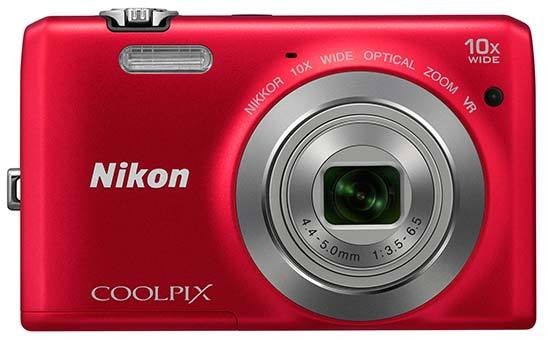 Conclusion
The Nikon Coolpix S6700 is a decent enough little camera for the price that it's set at. We can't get carried away and say how wonderful it is, because it's not without faults. It's quite slow at starting up and the continuous shooting isn't the fastest for this price range. However, one area we are certainly happy with is the increase in noise control. The compact cameras that Nikon have been producing for the lower end of the market haven't been worthy of the brand name, but if the S6700 is anything to go by, it looks like we're seeing a turnaround.
Build quality is fairly standard. IThe Nikon Coolpix S6700 is primarily plastic with what looks like a metal front. The USB cover is made of rubber and the battery door has no lock on it. These aren't necessarily bad things, though. An area that the Nikon compacts have over close competitors is the ability to charge with minimal equipment. To charge the lithium ion battery, you just need the charging mains pack and the USB cable which you'll arguably take away with you anyway. It reduces the need for a charging pack that – with Canon especially – you fit the battery into after removing it from the camera.
Because of the cost, versatile zoom, compact recharging system and now the improved noise performance, the Nikon Coolpix S6700 looks to be a decent camera for taking abroad, on nights out and day events. The zoom will be able to bring many wonderful things much closer to you. The improved noise control will allow you to get decent pictures in darker conditions, such as evening entertainment or if you zoom out to distant areas. The digital filters will allow you to explore various creative ideas with your photos. You may even find that you start to think about the photograph you're going to take and the effect you want to apply once it's taken. Importantly the cost means that should the worst happen and the Nikon Coolpix S6700 gets broken, it won't break the bank to replace it.
Ratings (out of 5)
Design
4
Features
4
Ease-of-use
4
Image quality
4
Value for money
4