Nikon Coolpix S9300 Review
April 30, 2012
|
Matt Grayson
|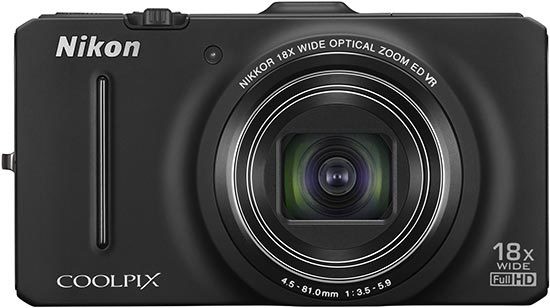 Conclusion
The S series of Nikon's Coolpix digital compact cameras are the Stylish options for the fashion conscious. They're still easy to use but have all sorts of extra modes and features to justify the upgrade from a cheaper model, which explains why GPS and Full HD video are included on the S9300.

The part(s) of the Nikon Coolpix S9300 that we've been most impressed with throughout the entire test is the focusing system. That includes the lens, even though it produces horrible purple fringing in places. What we also didn't get from the lens is any barrel distortion or pincushion. Not bad for a 25mm wide lens. The pictures were lovely and sharp though and the low-level light performance is also pretty good thanks to the lens and a good noise result from the back-illuminated sensor.

There's little we would have liked to see added to the S9300; maybe a slightly better build quality on the appendages such as the battery door and HDMI cover. Relocating the tripod to the middle and making it metal would be marvellous but we'd dismiss the latter to get the former because of the amount of shake we got using a tripod. It makes the camera unbalanced and if you use an inferior tripod you'll have to compensate for the leaning that will ensue.

We like therange of digital effects although we're surprised not to see a higher emphasis on the vintage filters that are saturating camera menus at the moment. It's refreshing on our part but it's what consumers want otherwise sharing sites such as Instagram wouldn't be so popular.

Out of all this, we have to keep an eye on the price. At the start of the review the Nikon Coolpix S9300 was around £300 but since we finished, it's fallen to nearer £250. That's exactly the level we expected it to be at and we think for that price the Coolpix S9300 is a great camera.
Ratings (out of 5)
Design
4
Features
4.5
Ease-of-use
4.5
Image quality
4
Value for money
4.5