Nikon Coolpix W100 Review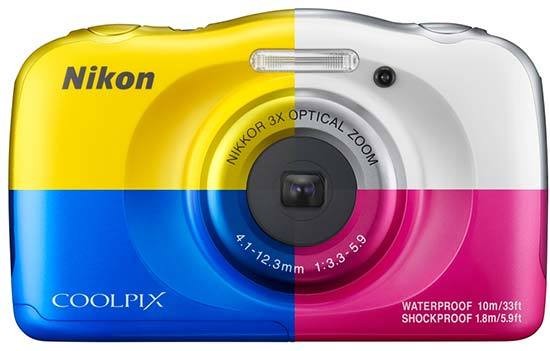 Conclusion
Oddly enough, the main selling point of the Nikon Coolpix W100 is not really how good it is at taking pictures. 
The point of it is to allow you to take pictures when perhaps your other camera (or phone) is hidden away from the perils of water, being dropped, dust and so on. It's also very easy to use for anybody - and that includes children - with large buttons and simple menu systems. 
While phones these days are starting to feature waterproofing technology, you may still want something which you can chuck about in your bag, or across the sand, and not worry too much about damaging (or losing, being as the camera is a lot cheaper than the average smartphone). 
It's a shame not to have a slightly better performance in terms of image quality though, especially when it comes to anything other than brilliant light. The Nikon Coolpix W100 is a good family camera yes, but don't expect to want to use it in every situation that your family might encounter. 
Another problem is the screen, which makes it quite difficult to compose images from some awkward angles, which can be particularly problematic if the camera is underwater and you are not - for example if you were photographing near the coastline. 
That said, for just over £100 the Nikon Coolpix W100 represents good value for money. You can take family shots and videos without worrying about draining your phone's battery, and it can be passed around from family member to family member for everybody to take their own memories of the occasion. 
Having SnapBridge on a camera like this is a great idea, as it means you can quickly upload shots you have taken on it quickly and easily - which is great when you're on holiday and want to show off your latest adventures. 
Ratings (out of 5)
Design
3
Features
3
Ease-of-use
4
Image quality
2.5
Value for money
3