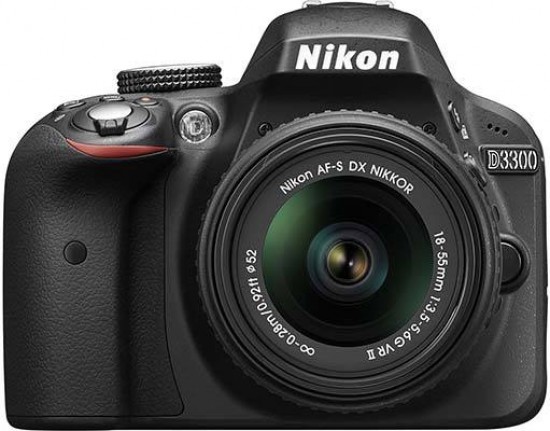 Conclusion
The Nikon D3300 at first seems to offer little in the way of new features or performance when compared to last year's D3200 model, but the many small improvements that Nikon have made - removal of the Optical Low Pass Filter, faster EXPEED 4 processor, expanded ISO range 20 256,000, faster 5fps burst shooting, 50/60p movie mode, improved battery life, and a new range of special effects from the D5000-series - do add up to make the D3300 a better, if much more expensive, DSLR camera. The new retractable kit lens is perhaps the most important change of all, though, instantly making the Nikon D3300 much more compact and portable when not in use, something that its target audience will certainly appreciate.
With its huge 24 megapixel sensor, the entry-level D3300 continues to be one of the highest-resolution APS-C DX format Nikon DSLRs , and it still offers more pixels than any competing manufacturer too. The removal of the Optical Low Pass Filter has resulted in very slightly improved rendition of fine details without introducing unwanted moire effects, while the extended ISO range makes the camera a little more adaptable in low-light.
There are still a few notable issues with the D3300. The Live View mode desperately needs a live histogram and a higher-resolution feed, while the enhanced movie mode would still benefit from a truly working full-time AF feature. We still miss the older D3100's ingenious drive mode lever, while the lack of auto-exposure bracketing options and depth-of-field preview continue to be baffling, despite the D3300's entry-level status.
The Nikon D3300 is a little cheaper on launch than the D3200, but £499.99 / €599.00 body only is still a lot of money for an entry-level DSLR, so take a look at the still available, much cheaper and almost as capable D3200 model if price is a real issue. Otherwise we can continue to highly recommend the new Nikon D3300 as a great camera for beginners who want a little more oomph from their DLSR, and who are prepared to spend a little extra to get it.
Ratings (out of 5)
Design
4
Features
4.5
Ease-of-use
4.5
Image quality
4.5
Value for money
4