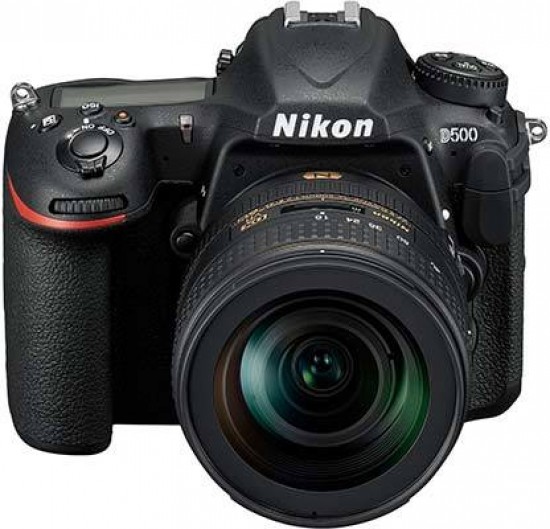 Conclusion
We were kept waiting a long time for the Nikon D500, but boy does it seem like it was worth the wait.
If you are an enthusiast photographer looking for something which offers a heck of a lot of features, then the D500 is the ultimate camera for you. Professionals, who are usually swayed towards full-frame, could also find use for the D500 - especially sports and wildlife photographers who could make use of the crop sensor to get additional focal length.
The body is equipped with a large number of dials and buttons which make it a joy to use, while the screen on the back is touch sensitive and useful in a number of different situations. Not only can you set the autofocus point when shooting in live view or in video mode, it's quick to check critical focus point or flick through images.
As the screen tilts, it's also very useful for photographing from awkward angles - and while a fully articulating screen would be even more useful, it's still great to see on a high-end camera such as this.
The 16-80mm f/2.8-f/4 lens which can be bought as part of a kit package with the D500 is also a fantastic buy and complements the camera very well. It makes for a fantastic walk around lens, giving you a good degree of flexibility for a range of different shooting conditions, while also offering you wide apertures for creating shallow depth of field effects or when shooting in lower light conditions.
It's interesting to see an XQD card slot in a camera lower down Nikon's line-up. The company clearly believes that this format is here to stay - but it's good that there is also an SD card slot so you don't need to invest in a new set of memory cards straight away - you'll want to get an XQD card if you intend to shoot at fast speeds though.
While it's true that the Nikon D500 isn't the cheapest APS-C DSLR you can buy, it offers an incredibly diverse array of features which should suit many different types of photographers. Image quality is also very high, with the ability to record videos in 4K also making it appealing to videographers, or photographers who like to record video alongside stills.
Ratings (out of 5)
Design
5
Features
5
Ease-of-use
5
Image quality
5
Value for money
4