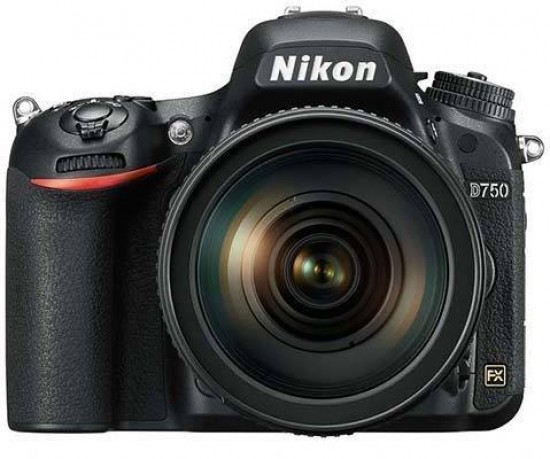 Conclusion
Combining the design and handling of the cheaper D610 with many of the more expensive D810's features, Nikon have clearly positioned the new full-frame D750 between the two. Do you like the compactness, handling and smaller 24-megapixel files of the D610 but want the better features (especially on the video side) of the D810? Then the D750 is an obvious choice, especially when you consider that it also offers built-in wi-fi, a tilting LCD screen, 6.5fps continuous shooting, even lower-light auto-focusing and longer battery life. Having said that, the small 15-shot RAW buffer, limited 1/200th sec flash sync speed, the inclusion of an OLPF / anti-aliasing filter, the more consumer D610 handling, the non-rotating screen, and no built-in GPS are all reasons why you might opt for the D610 or D800 instead - the choice between these three cameras certainly isn't as clear as Nikon would have you think.
Despite the surprise inclusion of an anti-aliasing filter, the Nikon D750 still captures an astonishing amount of detail, without the storage and workflow overheads of the D810's massive file sizes. You'd be hard-pushed to tell any difference between the D750 and the D610 (which doesn't have an OLPF), with the former offering lower noise at higher sensitivities than its cheaper sibling. In terms of still image quality, the Nikon D750 definitely hits the sweet spot.
In terms of the Nikon D750's main rivals, wildlife and sports enthusiasts would perhaps be better served by the equally new Canon EOS 7D Mark II, which offers much faster 10fps continuous shooting, longer reach thanks to its 1.5x APS-C sensor, and a more advanced AF system, while the venerable Canon EOS 5D Mark III is still worth considering too.
In summary, the new D750 is an excellent addition to Nikon's ever-expanding full-frame line-up. It isn't a true successor to the 6-year-old D700, or just a cheaper, less well-specified version of the D810 - instead, the D750 is a compelling camera in its own right that actually out-performs the D810 in some areas. It's fair to say that loyal Nikon owners have never been so spoilt for choice, unless you're a die-hard Nikon DX user (that's another story!)...
Ratings (out of 5)
Design
4.5
Features
4.5
Ease-of-use
4
Image quality
5
Value for money
4.5