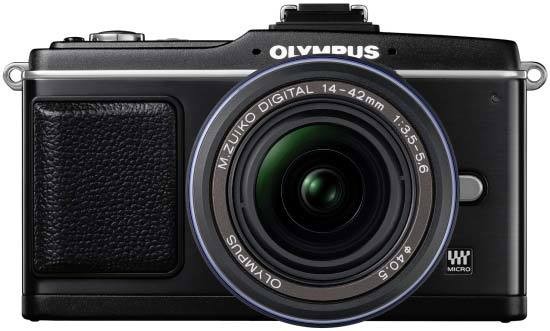 Conclusion
With the tweaks and refinements to the Olympus E-P2 being relatively modest, existing E-P1 owners shouldn't feel the need for an upgrade. To sum up, chief 'improvements' are the newly included EVF and port for such, (slightly) enhanced functionality for video makers, and the two new Art Filters, out of which Diorama was the one we deployed most often for its otherworldly and at times painterly effects. The E-P2 is, like its sibling, not only easy to use but also fun with it, and while there are creative options to dip in and out of, users can simply leave the camera on iAuto and take above par snapshots if so desired.
The disappointment about a lack of built-in flash in a package costing nearly £900 remains, and, if we were betting men, we'd wager that a Pen camera with integral flash mustn't be far off. Olympus will both need that to remain competitive and reach the wider consumer market with the series - more women users, a younger overall age group - that it originally stated was its intention with the launch of the E-P1. Integral flash and possibly a lower price will help do just that. Editor's note: Olympus must have been listening, as they launched the cheaper E-PL1 complete with built-in flash yesterday!
The Pen's dimensions, build and portability also loom large among its appealing qualities. Olympus' ad campaign may be suggesting 'don't be a tourist', and yet we'd recommend the compact(ish) camera as an ideal tool for the travel photographer. Overall the E-P2 joins the list of cameras that we didn't want to have to hand back at the end of the review period. And incidentally, for Pen completists a black leather body jacket is being offered by Olympus for the E-P2.
Ratings (out of 5)
Design
4.5
Features
4.5
Ease-of-use
4.5
Image quality
4.5
Value for money
3.5