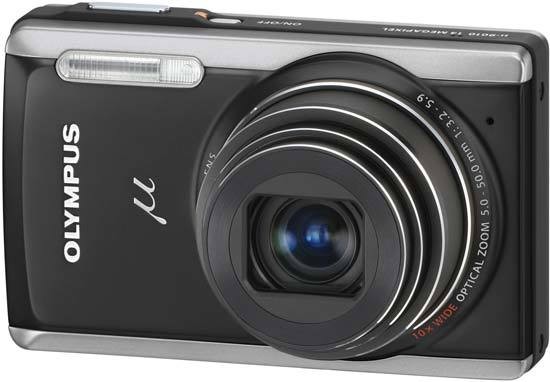 Conclusion
The Olympus mju 9010 has left us with a more favourable impression than its little sister the Olympus mju 7040, chiefly because of its better lens and more robust build. Although a longer zoom typically means more compromises in the optical department, the mju 9010's 28-280mm lens actually exhibits better off-centre sharpness than the 7x zoom of the mju 7040 at all common focal lengths, and suffers from noticeably less vignetting. This makes for better image quality, an area that was something of a let down with the cheaper model.

Of course image quality on a digital camera does not depend solely on the lens. The sensor found in these cameras is the same tiny, pixel-packed 14-megapixel imager, which remains a limiting factor in the mju 9010 too. Noise can often be discerned at the lowest sensitivity settings, while noise reduction takes its toll on photos taken at higher ISOs.

As regards the user interface, the same observations we made when reviewing the mju 7040 apply. For the most part, the revamped user interface works well, but menu navigation still feels too slow at times, and certain important functions like exposure compensation take too many button presses and too much time to access and set. I also find it a bit frustrating that you cannot select an AF point manually.

Obviously, those trading up from a camera phone or a run-of-the-mill 3x or 4x zoom compact will still admire the extra opportunities the Olympus mju 9010 presents them with, while managing to remain small and fairly light. This and the camera's admirable lens performance have ultimately led us to award it with a 'Recommended' rating.
Ratings (out of 5)
Design
4
Features
3.5
Ease-of-use
3.5
Image quality
4
Value for money
3.5