Olympus OM-D E-M10 Mark IV Review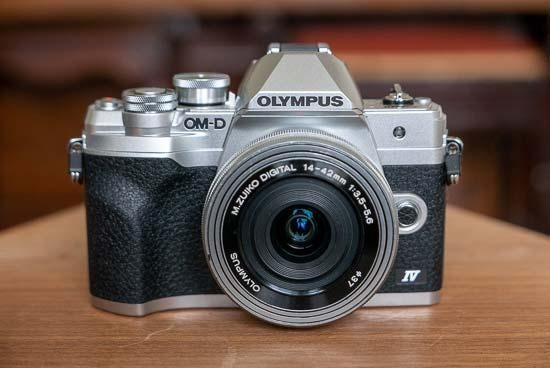 Conclusion
Olympus have made just enough improvements to the OM-D E-M10 Mark IV to enable it to remain competitive in 2020. There aren't nearly enough new or improved features to justify upgrading from the previous model, but for would-be owners the Mark IV version still has a lot to offer.
The Olympus OM-D E-M10 Mark IV is a rather modest update of the 3-year-old Mark III model, principally adding a flip-down LCD screen that's perfect for taking selfies, more reliable continuous focusing on moving subjects, and USB-C charging.
The range-topping 20 megapixel sensor also makes its way into an entry-level Olympus mirrorless camera for the first time, adding better noise performance and slightly more resolution, and there are a few minor changes to the camera's user interface, such as the revised handgrip and "selfie grip" on the rear.
Otherwise, the Olympus OM-D E-M10 Mark IV retains the same core characteristics of its predecessor - it remains an intuitive camera to use for both beginners and more experienced users alike, which is no mean feat.
The official retail price has gone up slightly, but that's more a reflection of the global market rather than any penny-pinching on Olympus' part, and something that has affected all the other camera manufacturers.
Overall, the Olympus OM-D E-M10 Mark IV is an easier to use, higher resolution version of an entry-level camera that we've always had a lot of love for. It might not be the most revolutionary new camera in the world, but thankfully it's still a joy to own and use.
Ratings (out of 5)
Design
4.5
Features
4.5
Ease-of-use
5
Image quality
4.5
Value for money
4.5