Olympus OM-D E-M1 Mark II Review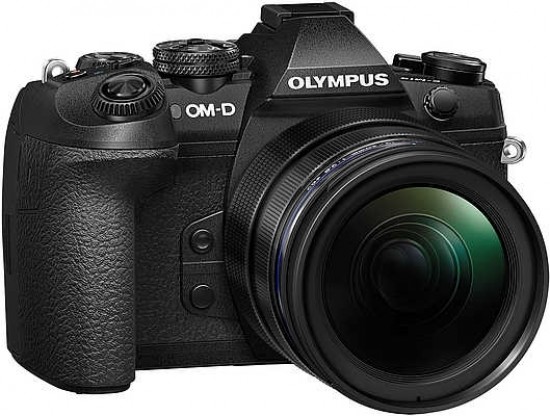 Conclusion
The new Olympus OM-D E-M1 Mark II is a veritable speed demon, offering incredibly fast shooting rates coupled with a much improved auto-focusing system that keeps moving subjects sharp. Together with the simply amazing 5-axis image stabilisation system, which provides up to 6.5 stops of compensation with certain lenses, and a durable weather-proof body, the E-M1 Mark II is capable of successfully capturing a wide variety of subjects in almost any shooting situation that you'll encounter. Add the fact that it delivers outstanding still image quality for a camera with such a small sensor, whilst making several leaps forward for video, and it's clear that the OM-D E-M1 Mark II is easily the best Olympus mirrorless camera to date.
There is one rather large elephant in the room, however, and that's the £1849/$1999 body-only price tag that Olympus have set for their new flagship model. "How much?!" has dominated Internet discussion ever since Olympus announced the launch price a few weeks ago, with the suggested RRP easily making the OM-D E-M1 Mark II the most expensive Micro Four Thirds camera, ever. Still, the OM-D E-M1 Mark II is also the fastest camera currently available, never mind the fastest Micro Four Thirds camera, easily beating DSLR or other mirrorless models, although its new AF system isn't as refined or as accurate as the Canon's and Nikon's of this world. On the other hand, you do have to buy into the fact that the sensor is so much smaller than most other interchangeable lens cameras - after all that is essentially what allows the OM-D E-M1 Mark II achieve such mind-boggling speeds.
Which is a rather roundabout way of saying that the Olympus OM-D E-M1 Mark II certainly isn't for everyone, particularly if you won't take advantage of the sheer raw speed. There are cameras with larger sensors and better image quality at a similar or even cheaper price-point - they just won't be able to capture as many frames per second as the Olympus OM-D E-M1 Mark II, and therefore you may miss the moment, depending of course on what kind of subjects you shoot. As usual, there's no such thing as the perfect camera for everyone, just the best camera for you. In our view, the Olympus OM-D E-M1 Mark II is a big step forward for Micro Four Thirds and mirrorless cameras as a whole, but it does come with a big price tag to match, so you really need to evaluate the image quality that it delivers and whether or not you'll really take advantage of all the cutting-edge features that it offers...
Ratings (out of 5)
Design
5
Features
5
Ease-of-use
4.5
Image quality
5
Value for money
3