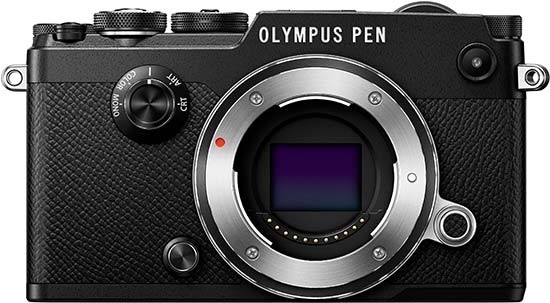 Conclusion
The gorgeous new Olympus PEN-F takes all of the latest cutting-edge features from the company's OM-D range, throws in a brand new 20-megapixel sensor, and and houses them inside one of the most beautifully realised camera bodies that we've ever had the pleasure to use. With its lovingly crafted dials, robust body and screw-less design, the PEN-F also majors on function as well as form, with an intuitive interface and a wealth of customisable controls making it a veritable pleasure to use. The PEN range has definitely returned with a bang.
There are only really two flies in the ointment that spoil the PEN-F launch party, and they're both to do with the price-tag. At £999 / $1199, the PEN-F is competing with the big-boys of the compact system camera market, not to mention higher-end APS-C DSLR cameras. And there's a skeleton in the Olympus closet too, in the form of the much cheaper, but almost as well-specced E-M10 Mark II camera - the two models share very similar specification sheets. The comparable Panasonic Lumix DMC-GX8, which shares the same 20-megapixel sensor, also substantially undercuts the PEN-F, although the two may get closer in price in a few months time. The GX8 is also crucially weather-resistant, something that the PEN-F notably lacks (so that's three flies then).
Still, the new Olympus PEN-F is trying to appeal to your emotions as much as your wallet, and in our view it succeeds in making your heart rule your head. Olympus' engineering team have obviously spent a lot of time and effort in getting the look, feel and usability of the PEN-F just right, creating a camera that's both retro but also thoroughly modern, and in our view worthy of our highest accolade.
Ratings (out of 5)
Design
5
Features
5
Ease-of-use
4.5
Image quality
5
Value for money
4