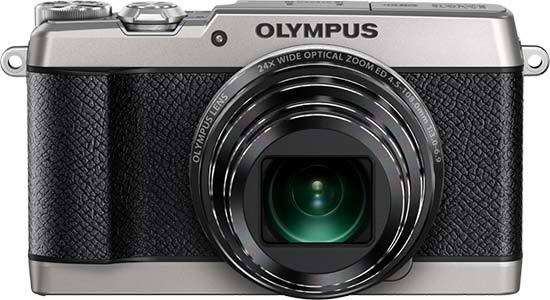 Conclusion
Back in 2014 when we reviewed the Olympus Stylus SH-1, we really wanted to like that camera. After all, it was a beautifully crafted product with a great feature set, responsive operation and a versatile lens. However, we were somewhat let down by its image quality, specifically its sub-par JPEG engine and lack of raw image capture.
Thankfully, Olympus addressed both of these issues in the new SH-2 model. Obviously, a 1/2.3"-type sensor will never deliver the same picture quality as a 35mm full-frame imager, but the SH-2's out-of-camera JPEGs are much more "photograph-like" than the smudged watercolours produced by its immediate forebear. The raw files reveal the true amount of noise present in the images captured by the tiny, pixel-packed sensor – but they also allow you to experiment with different demosaicing and denoising algorithms, giving you much more flexibility than the strictly JPEG-only Olympus SH-1.
When it comes to handling, the SH-2 is every bit as good as its predecessor. It feels great in your hand courtesy of a small but well-sculpted, textured grip, which provides a surprisingly secure hold and a good resting place for your fingers. The touch-screen controls such as Touch AF work very well, and the camera feels very responsive in general. The new Live Composite mode, first seen in the manufacturer's OM-D line of compact system cameras, can be very useful when trying to capture star trails or light painting artworks. The high-speed sequential shooting modes, advanced movie recording options and on-board Wi-Fi make the Olympus SH-2 a very well-rounded offering within the travelzoom camera segment.
Its strongest competitor is the Panasonic Lumix DMC-TZ70, another raw-capable compact that boasts an even more impressive 30x optical zoom and throws in an electronic viewfinder for good measure (but makes do without a touchscreen). In conclusion, the Olympus SH-2 is a very good travelzoom camera that will serve you well in a very wide range of shooting situations – as long as you don't have unrealistic expectations in terms of image quality.
Ratings (out of 5)
Design
4.5
Features
4
Ease-of-use
4.5
Image quality
3.5
Value for money
3.5