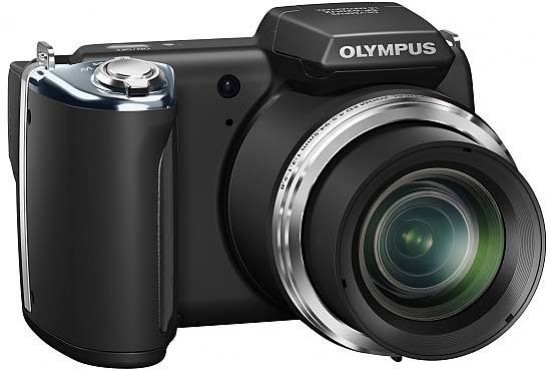 Conclusion
The Olympus SP-720UZ is a camera aimed squarely at the traveller who wants that little bit more out of their picture taking machine without all the hullabulloo of understanding shutter speeds and apertures. It offers point and shoot simplicity with the large zoom of a bridge camera and all the associated interesting remarks from passers by.

We enjoyed using the camera, we liked the fact that we took it straight out of the bag and it was ready to go. It's a little slow at focusing so we didn't get the exact bird shots we wanted as the birds were too fast for us. However, we love the colours that it produces and the sharpness from the processor. The metering seems to work well as the camera coped with complex light. We did find that from time to time we had to cheat and take a meter reading from the horizon to get a mixture of well exposed sky and land. Still, the end justifies the means. The end in this case being a decent set of photographs.

The SP-720UZ is built as well as you'd expect from a camera in this classification. It's a plastic body with some elements of metal in the framework but it's still allergic to being dropped. The lithium ion battery is more useful for long journeys out as it will last a good couple of days of heavy use.

For £150, you can't really go wrong with the Olympus SP-720UZ. Other than if you think you'll need more out of your camera but in that case you need to spend more anyway. For that price, you can take it abroad, put it through its paces and not have to worry too much. The filters will keep you entertained while you flick through them and see which will be the best to apply to that picture.
Ratings (out of 5)
Design
3.5
Features
4
Ease-of-use
4
Image quality
4
Value for money
4