Olympus SP-820UZ Review
January 28, 2013
|
Mark Goldstein
|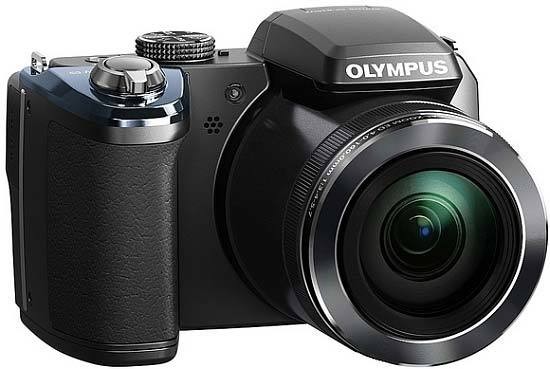 Conclusion
The Olympus SP-820UZ adds a lot of great features to a super-zoom camera that we already liked. This new model benefits from an even bigger 40x zoom lens, better image quality thanks to the new CMOS sensor, faster autofocusing, and more refined handling. The only fly-in-the-ointment is a signifcantly higher price tag on launch than its successor (at least in the UK), perhaps inevitable given all the new features, but still not very welcome at a time when compact camera prices are mainly falling.

The Olympus SP-820UZ's biggest selling point is obviously its zoom range - 40x is simply mind blowing in everyday use, although still not the biggest range in the super-zoom market. At 14 megapixels, the SP-820UZ doesn't sport the highest resolution but it's certainly high enough for most people's needs, and the CMOS sensor delivers much better images than the SP-810UZ's CCD sensor, with noise not rearing it's ugly head until ISO 800. This camera is also faster than its predecessor in most respects, with auto-focusing in particular feeling much quicker.

Despite it's increased feature-set and all-round snappier performance. the SP-820UZ still has a few important omissions that could put you off it altogether. There's still no viewfinder, even though this is a superzoom and as such they usually have at least an electronic version. We find a viewfinder helps to focus on what's happening in the picture without any distractions in our peripheral vision. Still, even though we had our reservations, we managed to get plenty of sharp pictures even at full zoom and hand-held. The other key missing feature is the complete lack of any manual shooting modes - the Program mode is as sophisticated as this camera gets, so more experienced users should look elsewhere.

The Olympus SP-820UZ is still a reasonably priced super-zoom camera at around the £250 / $300 mark, especially considering all the improvements. Best suited to the point-and-shoot user who wants one camera that can do it all in a straight-forward way, the new Olympus SP-820UZ certainly fits that description and comes Highly Recommended.
Ratings (out of 5)
Design
4.5
Features
4.5
Ease-of-use
4.5
Image quality
4.5
Value for money
4