Panasonic Lumix DMC-FT25 Review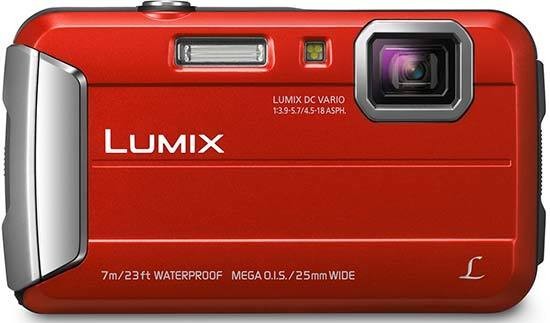 Conclusion
Toughened cameras are great at letting you shoot almost anywhere, but you'll often pay handsomely for the privilege and still end up with average image quality and a restrictive optical zoom range.
The Panasonic Lumix DMC-FT25 still has these limitations but it works almost as well as its top-end rugged rivals, yet crucially it costs as little has half the price. You don't get quite the same level of toughness, but that needn't be a deal-breaker if you're only likely to shoot some occasional snorkelling and don't plan on treating the camera like a hockey puck.
Of course it's not just the FT25's toughness that's been downgraded to bring things in on budget, as you don't get many extra features either. The Creative Control filters and Time Lapse mode are nice touches, but you'll have to make do without Wi-Fi, GPS and a decent panorama mode.
It's also hard to ignore the cheap, low-resolution screen and fiddly controls. These are bearable in normal shooting conditions, but spend some time underwater or in the cold with gloves on and the Panasonic Lumix DMC-FT25's ergonomic issues become difficult to tolerate.
Image quality and performance are hard to fault at this price point though. Sure, detail isn't pin-sharp and there's some grain visible if you scrutinise, but the results are easily a match for most other tough cameras, regardless of cost. Apart from an occasionally iffy autofocus system, the camera also captures photos with minimal fuss.
Ultimately the Panasonic Lumix DMC-FT25 doesn't excel in any particular area but it delivers a respectable overall performance for the money. If you don't need the last word in toughness and can put up with a poor screen and tiny buttons, the FT25 is a good buy.
Ratings (out of 5)
Design
3
Features
3
Ease-of-use
3.5
Image quality
4
Value for money
4.5