Panasonic Lumix DMC-G3 Review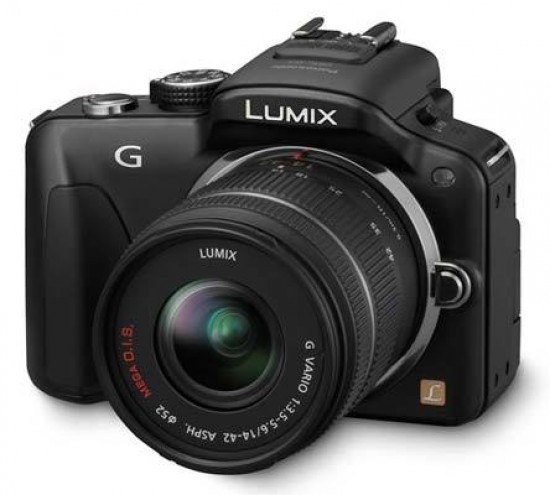 Conclusion
The Lumix DMC-G3 is the most well-rounded Panasonic compact system camera to date, offering a great mix of cutting-edge features, improved image quality, intuitive and customisable handling, and a very competitive price. It's also a genuine contender to the likes of the Nikon D5100 and Canon EOS 600D, not quite matching them in terms of image quality but certainly giving them a run for their money in most other departments, all wrapped up in a tiny, lightweight body that's remarkably comparable in size to the company's GF1 model (which didn't have a built-in viewfinder or fold-out LCD screen).

The new 15.8 megapixel Live MOS sensor achieves the very neat trick of increasing the resolution and improving the image quality at the same time, in particular moving things on in the ISO stakes, with noise not rearing its ugly head until ISO 1600. Recent DSLR users probably won't be impressed by this feat, but in the world of Micro Four Thirds it's a big advancement. Coupled with its sheer portability and all-round feature-set, this makes the G3 a great carry-everywhere camera, and also a very discrete one to boot.

The touch-sensitive screen helps to deliver all the convenience and more of a compact camera shooting experience in a DSLR-like package that is smaller and lighter than all current DSLRs. Panasonic have wisely ensured that only certain key features can be configured by tapping the screen, rather than simply making everything accessible in this way, creating a hybrid interface that genuinely speeds up the camera's operation. You don't have to use the touchscreen at all, but you'd be mad not to. The free-angle, rotating LCD and high-resolution electronic view-finder of the original G1 may sound like old-hat, but they've just shown how ahead of the game Panasonic actually were, not looking out of place even in 2011.

Completing the G3's impressive bag of tricks are the super-fast auto-focusing system, with times of under 0.2 seconds with the standard kit lens and even reaching 0.1 seconds with certain lenses, and the improved 1080/50i Full HD video mode (only bettered by the GH2), complete with stereo sound. The 4 frames per second burst shooting is respectable enough, while the new Photo Style and Creative Control filters add a certain artistic flair to the G3. There are a few things that we don't like about the G3, mainly concerning the reduced number of external controls and the lack of the G2's useful eye-sensor for seamlessly switching between the EVF and LCD screen. Born out of the neccessity of shrinking the body, this has resulted in a simpler, more compact-like interface with more reliance on shared controls. Thankfully there are numerous ways in which the camera can be customised, so you should be able to find a way to make it work for you.

All of this comes at a price - remarkably a cheap one. £549 body only or £629.99 with the 14-42mm kit lens for such an accomplished camera is great value in anyone's book. For us, the new G3 offers the best balance between the even tinier GF2, the slightly better handling G2, and the videographer-friendly GH2, adding the best still image quality of all G-series cameras, and it's also a cheaper and for many users simply a better alternative to a full-fledged DSLR. Essential!
Ratings (out of 5)
Design
4.5
Features
5
Ease-of-use
4.5
Image quality
5
Value for money
5