Panasonic Lumix DMC-S3 Review
April 22, 2011
|
Mark Goldstein
|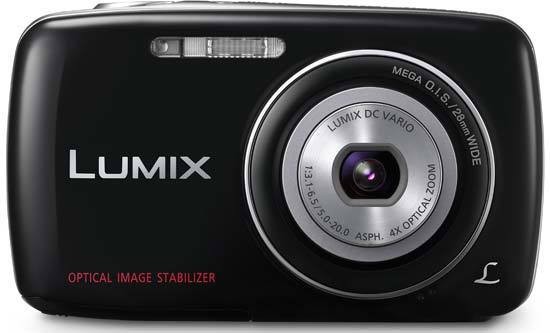 Conclusion
The Panasonic Lumix DMC-S3 is a perfectly competent digital camera for beginners that won't break the bank, with the added bonuses of a stylish design, responsive operation and 720p movies. Sure, it doesn't have too many bells and whistles, but that could well be seen as a benefit by prospective owners.

A wide-angle setting of 28mm is a real attraction of this model, with the telephoto reach of 112mm enough for candid head and shoulder shots. The 14.1 megapixel sensor produces good image quality, , with noise readily apparent at ISO 400 and much more obvious at ISO 800 along with smearing of fine details, with the fastest speed of ISO 1600 being something of a last resort. Th S3 shares the same sensor as the twice-as-expensive FX77 model, so Panasonic haven't cut any corners here.

An official asking price of £107.99 / $129.95 doesn't feel like too much for such an accomplished camera. If you're in the market for a budget compact point-and-shoot, then the Panasonic Lumix DMC-S3 certainly fits the bill.
Ratings (out of 5)
Design
4
Features
3
Ease-of-use
4
Image quality
4
Value for money
4.5