Panasonic Lumix DMC-SZ1 Review
December 31, 2012
|
Matt Grayson
|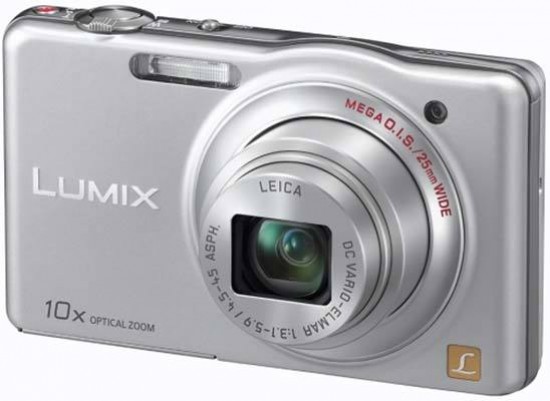 Conclusion
The Panasonic Lumix DMC-SZ1 looks very good on the outside. The 10x optical zoom, Leica lens and large screen show a camera advanced beyond its price tag. We like the thin design of the camera housing the larger zoom and the addition of switches makes the camera easier to understand and use. People with larger hands will prefer this lay out which widens the market appeal.

The operation is easy to use. The new menu layout has the basic functions broken down so there's less need to scroll through endless options that don't pertain to what you want to change or enable. However, black text on a white background isn't the best for anyone that's hard of seeing because the overpowering white bleeds over the black. An option to change to white on black would be good. However the set up menu does offer contrast, brightness and colour options for the screen.

We're surprised to see a lack of digital effects. They're extremely popular at the moment because of the massive retro movement which currently on trend. The only digital filter available is the miniature mode which gives the effect of a diorama. It's an unusual option to include as the sole filter and we wonder what the thought process was to conclude that the miniature mode was the best. Not that it's a bad mode and the camera works it well.

We're disappointed in the image quality of the Panasonic Lumix DMC-SZ1 and this could stem from the fact that as a general rule of thumb, Panasonic cameras perform very well. However something has gone wrong here because noise starts to come in much too early. Images are sharp in places but not in others and there's a massive gap between centre and edge definition. The saving grace of the SZ1 is the flash performance. Use this in a dark area at a reasonable distance from your target and you'll hardly know it's been used at all. Skin tones are flattering, there's no harsh light and hardly a shadow at all.

The Panasonic Lumix DMC-SZ1 is a camera for the happy snapper that isn't concerned with ISOs and a multitude of modes. If you simply want a decent camera that has a trusted name, can take good pictures in low light and has a good zoom so you don't have the tediousness of actually walking to places, then the SZ1 is a camera you should look at. Just remember to keep the ISO low and use the flash if needed.
Ratings (out of 5)
Design
3.5
Features
3
Ease-of-use
4.5
Image quality
3.5
Value for money
3.5