Panasonic Lumix DMC-TZ57 Review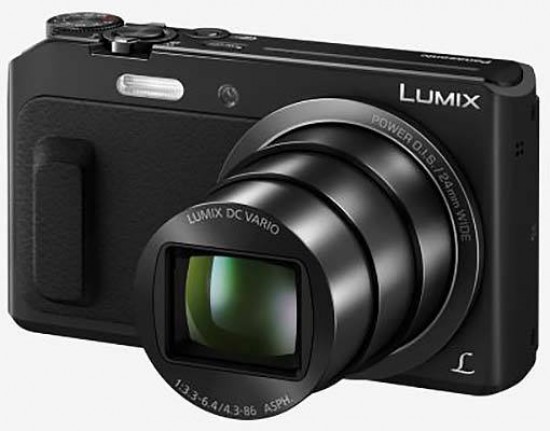 Conclusion
The Panasonic Lumix DMC-TZ57 offers a good range of specifications for the price, coming in at significantly cheaper than its more advanced sibling, the TZ70. That said, if you do have a little more to spend, it's worth checking out the top of the range camera as you get a fair bit more for the extra cash.
As it stands, the Panasonic Lumix DMC-TZ57 works as a no-fuss camera which is excellently suited for holidaying photographers and those looking for something which covers a wide range of bases. If you're a beginner, the amount of automatic and creative modes is likely to appeal, while those who are more advanced should appreciate being able to change key settings such as aperture, shutter speed and sensitivity (ISO).
Unfortunately though, there are a few limitations which make it a touch frustrating to use in practice if you are an advanced photographers. For starters, there's the inability to shoot in raw format, which takes away some flexibility. There's also no way to change the autofocus point, which seems like a bit of an odd choice from Panasonic considering how many of the other settings you can change.
On the plus side, the inbuilt Wi-Fi is useful if you want to remotely control the camera - although of course the fact that you can't change some settings while using the smartphone or device app is a little strange. The tilting screen is great for selfies, but less useful from other awkward angles, such as holding the camera above your head.
Of primary importance is image quality, and it's here that the Panasonic Lumix DMC-TZ57 impresses, fortunately. Directly from the camera you get some nicely bright and punchy images, with a good amount of detail - especially when viewing at normal printing and web sizes. In low light, the camera also copes reasonably well too, which is nice to see.
A 20x optical zoom is nowhere near the most impressive available on the market, but it does cover a wide enough number of focal lengths to be useful for the majority of situations.
Overall the Panasonic Lumix DMC-TZ57 is a great camera for the price with a good range of features - if you're on a bit of a budget but want something well performing for your holidays without the bulk of a bridge or interchangeable lens camera. Take a peek at the TZ70 if you can though to sort out some of those niggles which prevent the TZ57 being even better than it is.
Ratings (out of 5)
Design
4.5
Features
4
Ease-of-use
4
Image quality
4
Value for money
4