Panasonic Lumix DMC-TZ60 Review
January 31, 2014
|
Mark Goldstein
|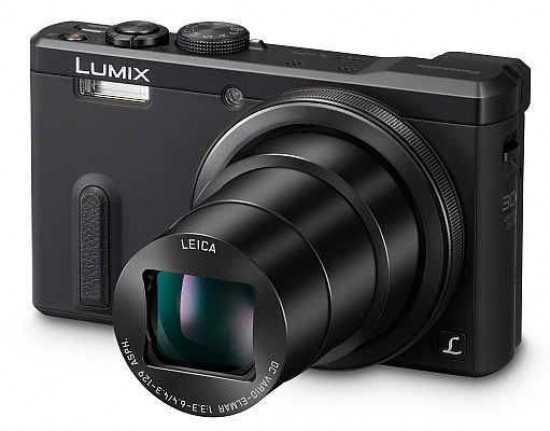 Conclusion
This year's flagship travel-zoom compact from Panasonic, the new DMC-TZ60, adds a longer 30x zoom with a clever control ring, a useful electronic viewfinder, focus peaking for easier manual focusing, and very welcome RAW file support to last year's very appealing model. But what the TZ60 giveth, it also taketh away - we don't like the much smaller handgrip on the front, the sudden and rather strange omission of a touch-screen interface is a real backwards step, and it's also larger and heavier than the TZ40 that it replaces (perhaps understandably so).
Thankfully the Panasonic Lumix DMC-TZ60 continues to offer great image quality for this type of camera, with a usable ISO range from 100 to 800. Noise doesn't rear its ugly head until ISO 800, becoming more obvious at ISO 1600 along with excessive smearing of finer details, with the fastest speeds of ISO 3200 and 6400 being something of a last resort. Videographers will also be pleased with the 60/50p and High Speed modes, complete with stereo sound and very effective 5-axis stabilisation system.
While the DMC-TZ60's new features are very welcome, especially the RAW file format and the EVF, we really missed the previous model's touch-screen LCD and its much better grip. While neither could be called deal-breakers, they are enough to prevent the new DMC-TZ60 from achieving its predecessor's highest award. Highly recommended, then, but not quite as essential as 2013's model...
Ratings (out of 5)
Design
4.5
Features
4.5
Ease-of-use
4.5
Image quality
4.5
Value for money
4.5