Panasonic Lumix GX9 Review
February 22, 2018
|
Tim Coleman
|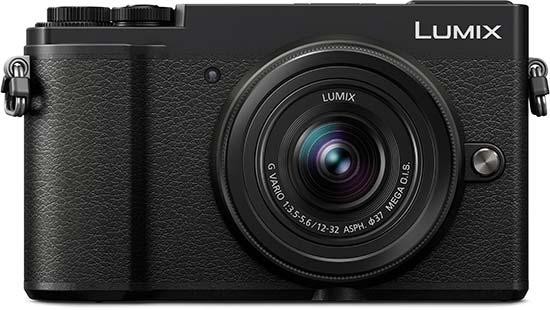 Image Quality
All of the sample images in this review were taken using the 20M Fine JPEG image size option, which gives an average image size of around 8Mb.
The Panasonic Lumix GX9 features a 20.3MP micro-four-thirds sensor. That's 5184x3888 pixels, plenty large enough for A3-size prints.
There is no low pass filter in the sensor. It's fairly common-place to omit a low pass filter these days, with users enjoying slightly sharper image quality as a result.
Resolution does not tend to be a problem in most micro-four-thirds cameras these days (unless you are printing huge for galleries). Also, with so many fast aperture lenses to choose from, control over depth of field is less of an issue.
Really it's the limited dynamic range of small-sensor formats like this - especially in low light - that presents the bigger challenge for producing high quality images. In this regard, maximising light intake is a key concern to get the best image quality possible from the GX9. 
To do this you have a couple of great options. There is a HDR mode available that works as well as one could hope, combining multiple exposures for a final image with more tonal detail (tripod needed). These is also the excellent image stabilisation that allows the photographer to use a slower shutter speed handheld (and therefore maximise light intake), while still enjoying sharp results (unless you are trying to freeze movement).
There are Photo Styles and Shooting Modes a plenty to choose from in the GX9. Truly, you'd struggle to find a more comprehensive set of genuinely useful shooting modes in any camera. Let's go through some of the shooting modes first.
There is up to 9fps (single AF) or 6fps (continuous AF) in burst mode shooting. Elsewhere, check out time-lapse Shot, Stop Motion Animation, HDR (available in JPEG mode only) and Multi Exposure. We expect most photographers are familiar with these terms by now. 
What you may not have heard of before is Post Focus, which is an interesting shooting mode. The camera takes several pictures scanning the entire focus range of the scene and compiles these photos into a short video clip. It is then possible to select any frame from this clip or even merge them together in order to maximise the areas in sharp focus.
We expect any owner of the GX9 will explore the 4K Photo Mode, from which it is possible to extract any single frame from 30fps sequences as a standalone still image.
Once a 4K Photo capture has been made, the camera can search for Face or Motion Priority (or Auto) within the Auto Marking function, so you can find your best shot quickly. Otherwise, the timeline at the top of the screen can be scrolled through quickly to specific frames. Any saved images are by default 3328 x 2496 pixels (around 8.3MP). 
Noise
The GX9 has a sensitivity range of ISO 200 to ISO 25,600 that can be extended down to ISO 100. On the whole, images look clean right up to ISO 1600. If being hyper critical, we would say that ISO 3200 and higher does not quite cut the mustard. 
Detail in highlight areas stays pretty sharp up until ISO 3200. Yet it is the shadow areas where the decline in image quality because of noise is most obvious. 
Firstly, the dynamic range is much more limited at higher ISO settings. For example, if you look in shadow areas, there is much less detail at ISO 3200 than there is at ISO 200. Plus that detail is less sharp because of luminance noise. 
Image quality in low light (using high ISO settings) is still the pitfall of the micro-four-thirds sensor format, when compared to the larger APS-C and full-frame formats. However, we must stress that only pixel-peepers and those printing big will really find the decline in image quality an issue.
Also, that image stabilisation does effectively provide up to 6.5 f-stops (EV) of stabilisation, meaning it is possible to use those lower ISO settings in more situations, when shooting handheld. 
Depending on the lens in use, stabilisation covers practically the entire 7-stop native ISO range. So you could shoot handheld at ISO 200 with the GX9 without seeing camera shake, when needing to shoot at ISO 12,800 using a larger format non-stabilised camera. However, those slower possible shutter speeds are not suitable when the desire is to freeze the action. 
Here are some 100% crops which show the noise levels for each ISO setting for both JPEG and Raw formats:
| | |
| --- | --- |
| JPEG | Raw |
| ISO 200 (100% Crop) | ISO 200 (100% Crop) |
| | |
|   |   |
| ISO 400 (100% Crop) | ISO 400 (100% Crop) |
| | |
|   |   |
| ISO 800 (100% Crop) | ISO 800 (100% Crop) |
| | |
|   |   |
| ISO 1600 (100% Crop) | ISO 1600 (100% Crop) |
| | |
|   |   |
| ISO 3200 (100% Crop) | ISO 3200 (100% Crop) |
| | |
|   |   |
| ISO 6400 (100% Crop) | ISO 6400 (100% Crop) |
| | |
|   |   |
| ISO 12800 (100% Crop) | ISO 12800 (100% Crop) |
| | |
|   |   |
| ISO 25600 (100% Crop) | ISO 25600 (100% Crop) |
| | |
File Quality
The Panasonic Lumix GX9 has 2 different JPEG image quality settings available, with Fine being the highest quality option. Here are some 100% crops which show the quality of the various options, with the file size shown in brackets.
| | |
| --- | --- |
| Fine (7.52Mb) (100% Crop) | Standard (3.16Mb) (100% Crop) |
| | |
Flash
The Panasonic GX9 has a built-in pop-up flash. Obviously it can be kept off with the flash folded away. When in use, there are four options; forced flash, forced flash/ red-eye, slow sync and slow sync/ red eye. There is also also the choice to manually input exposure compensation and opt for 1st or 2nd curtain flash.
Flash is not available when using the silent electronic shutter, you'll need an external flash for that. 
Flash Off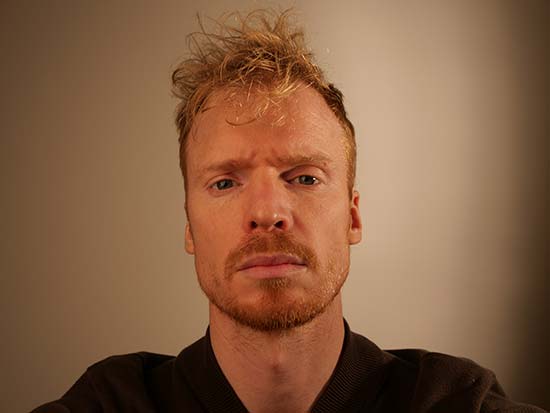 Flash On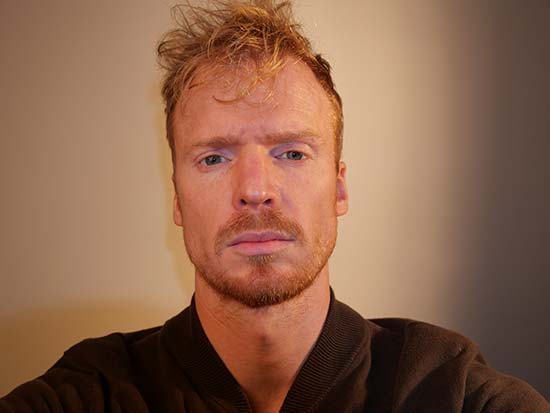 Flash Redeye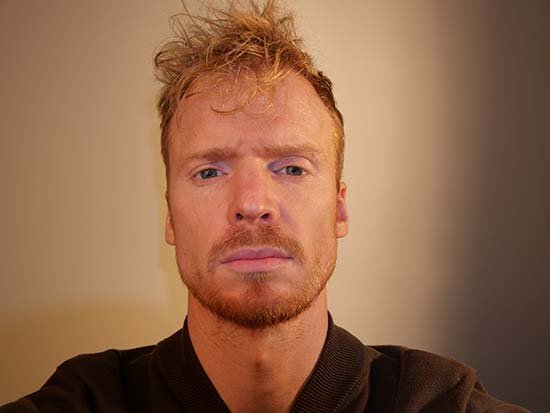 Flash Slow Sync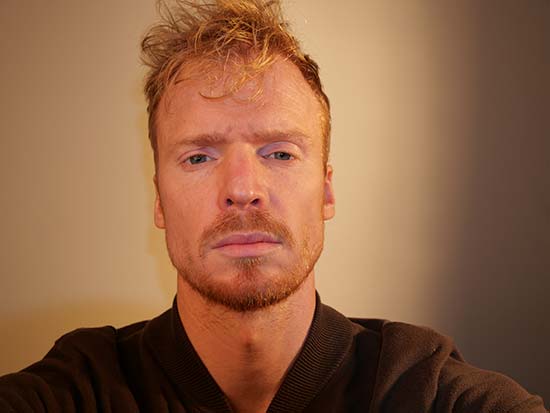 Night
The Panasonic Lumix GX9 maximum shutter speed is 60 seconds and there's also a Bulb option for exposures up to 30 minutes long, which is excellent news if you're seriously interested in night photography. The shot below was taken using a shutter speed of 30 seconds at ISO 160. The camera takes the same amount of time again to apply noise reduction, so for example at the 15 second setting the actual exposure takes 30 seconds.
Night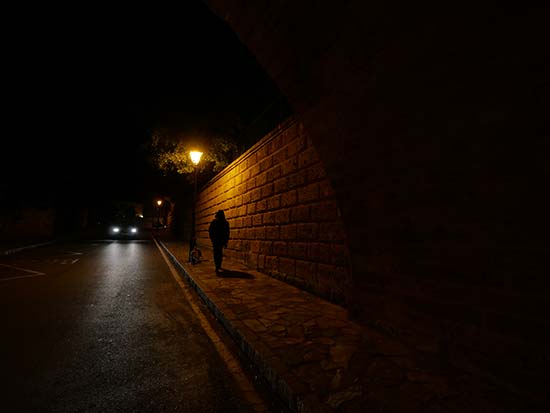 Intelligent Resolution
The Panasonic Lumix GX9's Intelligent Resolution feature identifies outlines, texture areas and soft gradation areas of the image and then automatically optimizes the edges and detailed texture areas while using noise reduction to make the soft gradation areas smoother. There are three available strengths - low, standard and high.
| | |
| --- | --- |
| Off (100% Crop) | Low (100% Crop) |
| | |
|   |   |
| Standard (100% Crop) | High (100% Crop) |
| | |
Intelligent Dynamic
The Panasonic Lumix GX9's Intelligent Dynamic feature adjusts the exposure setting to record more detail in the highlights and shadows, with three strengths available - low, standard and high.
Off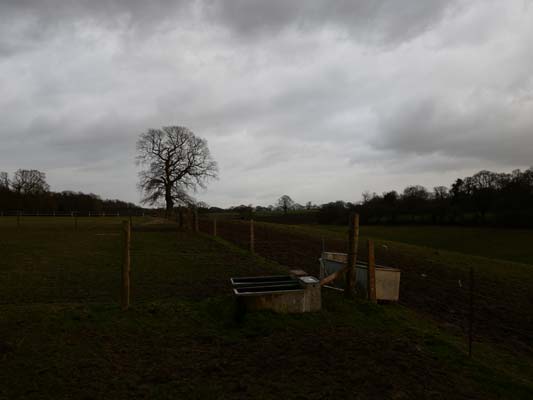 Auto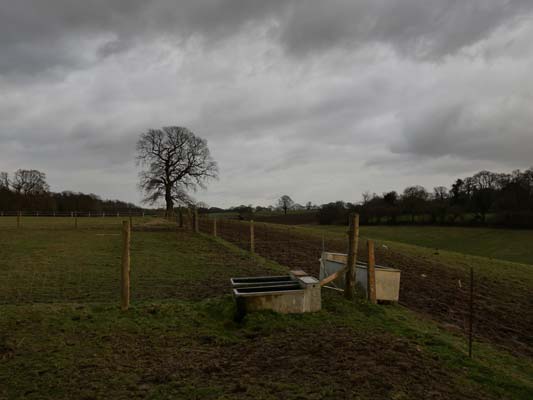 Low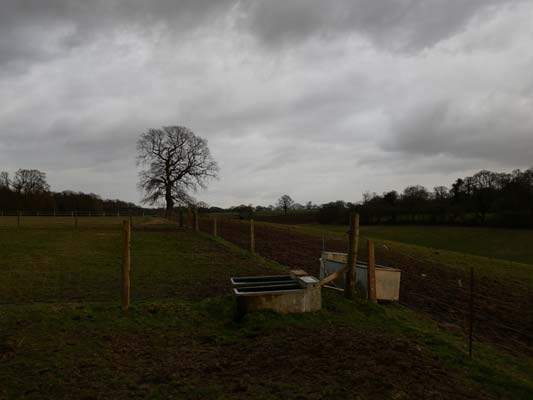 Standard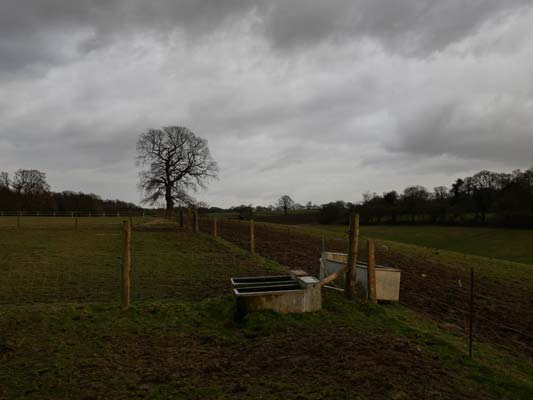 High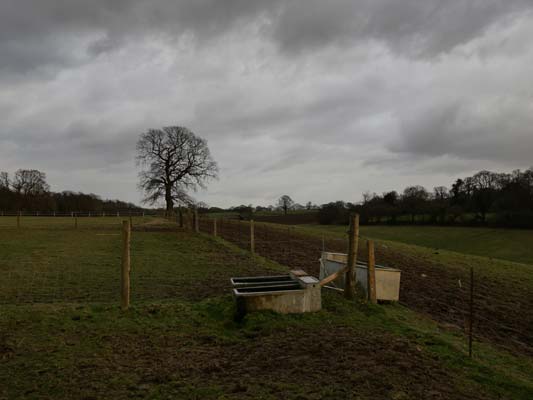 HDR
In the HDR mode the Panasonic Lumix GX9 combines 3 frames taken at different exposures to create a single image with increased dynamic range (JPEG only).
Off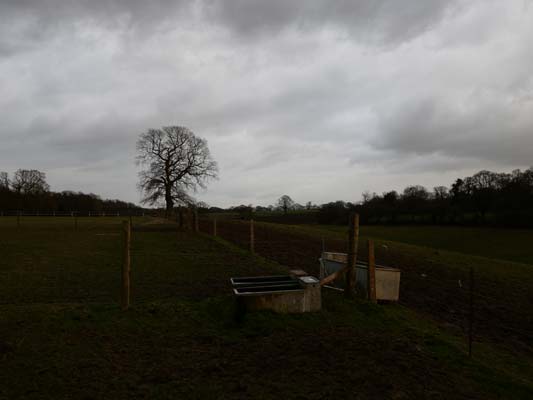 On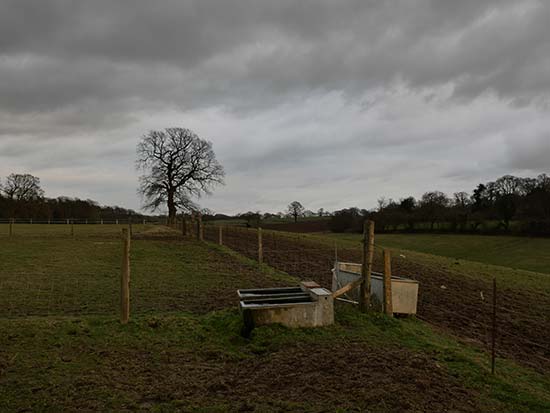 Multiple Exposure
In Multi Exposure you can shoot up to four exposures, always with the option to retake the most recent frame. There is also the Auto Gain option, which will equally divide the exposure between the pictures during the processing of the final image.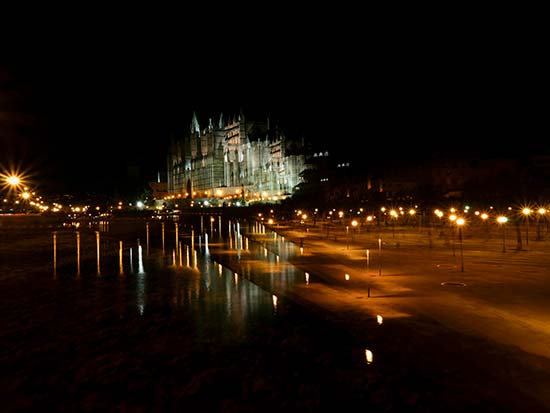 Photo Styles
As for Photo Styles, Panasonic introduces another monochrome Photo Style, called L Monochrome D. Supposedly, there is greater dynamic range within this mode when compared to other monochrome styles. In any monochrome style, Grain Effects can be added, which is also new to the GX9. We've played around a bit with this mode and the grain effect is rather good actually.
| | |
| --- | --- |
| Standard | Vivid |
| | |
|   |   |
| Natural | Monochrome |
| | |
|   |   |
| L.Monochrome | L.Monochrome.D |
| | |
|   |   |
| Scenery | Portrait |
| | |
Filter Effects
Panasonic includes 22 Filter Effects - that's more in-camera effects than you can shake a stick at. These effects are applied to JPEG images only, though you can still shoot in RAW format simultaneously. 
| | |
| --- | --- |
| Expressive | Retro |
| | |
|   |   |
| Old Days | High Key |
| | |
|   |   |
| Low Key | Sepia |
| | |
|   |   |
| Monochrome | Dynamic Monochrome |
| | |
|   |   |
| Rough Monochrome | Silky Monochrome |
| | |
|   |   |
| Impressive Art | High Dynamic |
| | |
|   |   |
| Cross Process | Toy Pop |
| | |
|   |   |
| Bleach Bypass | Miniature |
| | |
|   |   |
| Soft Focus | Fantasy |
| | |
|   |   |
| Star Filter | One Point Color |
| | |
|   |   |
| Sunshine |   |
| |   |