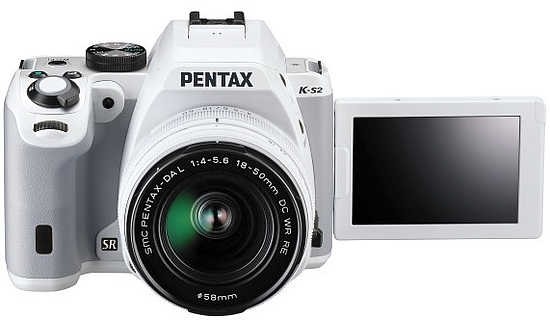 Conclusion
The Pentax KS-2 has a lot of good things on offer here. While most people are generally swayed towards Canon or Nikon when purchasing their first DSLR, unless you already have some lenses and/or accessories, it's worth knowing about other options on the market, especially when they are capable of producing some good results.
For the money, and the level it is aimed at, the Pentax KS-2 offers some excellent features which you wouldn't always expect. For a start, the fact that it's weatherproof means that you can feel confident when using it in a variety of weather conditions, including of course the great British rain shower.
It's also nicely sized and shaped - if you like your cameras to be on the smaller and lighter side, then you may feel more tempted by this than a Canon or Nikon, especially with the new collapsible kit lens in tow.
Using the Pentax KS-2 is also nice and natural, with a good range of buttons and dials complemented by the ability to make quick changes via the shortcut menu and buttons which are available. The fact that it has an articulating screen is also useful for a number of reasons, not least when you want to shoot from an awkward angle.
The integrated Wi-Fi is simple and no-fuss - it's easy to set up and use, and the accompanying smartphone app is actually very decent, something which isn't necessarily true of some other manufacturers - I'm thinking particularly of the Nikon Wireless Utility App which only gives you the possibility to trip the shutter.
Image quality is also, on the whole, very good. Low light performance is great, while the automatic metering and white balance modes cope very well - meaning that you don't necessarily have to spend time worrying too much about settings if you don't want to. There's also a good range of creative options for those that like to get experimental - it's great to be able to use film type Custom Image modes for example. It's a shame that the image quality is marred a little by the presence of purple fringing in some situations, though.
Overall, the Pentax KS-2 is a very capable camera which should be enjoyed by enthusiasts, especially those who have no particular affinity to the other more popular brands on the market.
Ratings (out of 5)
Design
4.5
Features
4.5
Ease-of-use
4.5
Image quality
4
Value for money
4.5