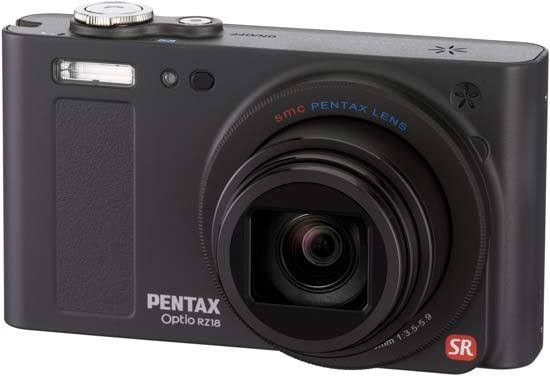 Conclusion
The Pentax Optio RZ18 is an appealing travel-zoom camera with a truly versatile 18x zoom lens, but it's unfortunately let down by average image quality, no-frills build quality and slow processing times.

The RZ18 takes a similar approach to previous Pentax compacts that we've reviewed, being an inexpensive point and shoot camera that won't turn heads either with its looks or specification, but which is crucially a cheaper alternative to more full-featured and better-looking rivals. As a pocket camera with a long zoom, lots of megapixels, a big screen and acceptable stills and movies, the RZ18 certainly fits the bill.

More demanding users will want to look elsewhere, though, as the Pentax RZ18 suffers under closer scrutiny. Still image quality is something of a let-down, particularly when shooting in anything less than perfect lighting conditions. The relatively slow ISO speed of 200 suffers from visible noise, smearing of fine detail and loss of colour saturation, with all three problems getting progressively worse as you work your way up the range to the true top speed of ISO 1600. Video isn't much better, limited to 720p with big file sizes and rather inexplicably no use of the optical zoom, which is after all the main reason for buying this camera.

Which leaves cost as the Pentax Optio RZ18's main saving grace. A full retail price of £199.99 / $299.95 is good value for such a compact camera with such a long lens, but sadly the above caveats mean that we can't recommend it more highly.
Ratings (out of 5)
Design
3.5
Features
4
Ease-of-use
4
Image quality
3
Value for money
4.5