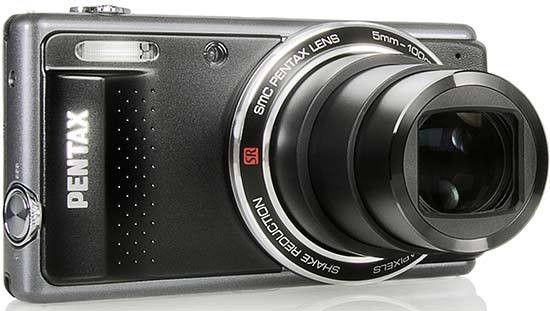 Conclusion
Viewed purely as a 20x optical travel zoom costing £199 the Pentax Optio VS20 would seem like an enticing prospect enough, so perhaps we can forgive it the slightly crazy and unnecessary addition of two sets of shutter release buttons and matching tripod slots, which in combination make for a thicker depth than similarly specified cameras now manage.

On the other hand, when coupled with sensor shift anti shake this perhaps in part allowed us to achieve a higher proportion of sharper shots at maximum telephoto setting than we might otherwise have managed. Shame then that the VS20's auto focus is occasionally hit and miss – particularly when zoomed right in – and white balance and exposure can vary from shot to shot. When you're buying a point and shoot camera you are, after all, looking to do just that, ideally ending up with results that won't require work in Photoshop to rescue, if indeed it proves possible.

To sum up then: great zoom range, great price, but with the compromise of variable image quality, so-so construction, below average battery life, plus a bulkier than average build. If you've got this sort of money to spend then Olympus' 24x zoom SZ-14 is also worth checking out for an identical outlay and for us gives the more consistent performance of the two. We're pretty sure though that Pentax can and will do better.
Ratings (out of 5)
Design
4
Features
3
Ease-of-use
4
Image quality
3
Value for money
4